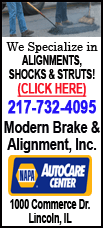 The planning committee has been hard at work, filling up the weekend with events for families and community members of all ages. Live music, craft booths, free games for the kids and a Saturday morning parade are all among the festivities.

The kickoff will be on June 22 with the T.G.I.F. cruise-in and a mostaccioli dinner at the Methodist Church. The homecoming stage will also be alive with entertainment. Bluegrass music will be provided from 5 to 7 p.m. with the Prairiegrass Pickers taking the stage. At 7:30 p.m. the contestants for Miss Middletown, Lil' Prince and Lil' Princess will be announced and the winners crowned. Finishing out the evening, starting at 8 p.m., will be the local classic rock band Stuck in the Middle.

Saturday will feature an entire day of activities. The American Legion Auxiliary will start things off at 7 a.m. with biscuits and gravy for breakfast. The parade, themed "A Time to Honor the Heroes Among Us," will venture through the downtown starting at 10 a.m., with prizes announced following. The Knapp-Chestnut-Becker Library will host local historian and author Paul Beaver for a book signing of his newest publication, "The Last Farm Boy," immediately following the parade.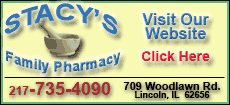 The day will continue with craft booths, concessions, dunk tank and petting zoo throughout. On the south side of the park, craft and home-based businesses will display their wares, including Scentsy, homemade jewelry, Some Like It Sweet, Tupperware, woodworking, gourmet coffee, candles, shirts, warmers and much more.
Kids' events will be available during the afternoon, with the "Safehouse" sponsored by the Middletown Fire Department at noon, games at 12:30 p.m. and the kiddie tractor pull at 2 p.m. The fire department water fight will finish out the afternoon at 3 p.m.

Seeing Daylight
Saturday evening will feature entertainment throughout. Dick Skelton will perform classic country favorites on the homecoming stage starting at 4 p.m., with Seeing Daylight finishing it out at 7 p.m. The cash drawing will be between the two. Saturday evening will then conclude with fireworks viewed at the downtown park.
Sunday will wrap up the weekend with a community church service downtown at 9 a.m., with cake, coffee and iced tea served after.
Taking the homecoming stage
The weekend is packed with great entertainment that is sure to please a crowd of all ages. Prairiegrass Pickers and Stuck in the Middle both will perform Friday evening. Prairiegrass Pickers, led by Logan County resident Bill Cosby, will offer some good old-fashioned bluegrass during the dinner hour, with local classic rock group Stuck in the Middle taking over to finish out the evening.
The Saturday evening dinner hour will showcase Dick Skelton's old-time country music, with Seeing Daylight headlining the stage. Seeing Daylight is a modern country band from the Midwest. The band is comprised of seasoned musicians Michael Webb, most notable as the versatile showman from City Limits Band; guitarist Josh Hutchison and drummer James Ryan, formerly of Saturday Nite Special; bassist Rich Tague; and vocalist Jessi James. Though primarily a top 40 country band, Seeing Daylight also performs Southern and classic rock, as well as their original songs (https://www.facebook.com/SeeingDaylightFans).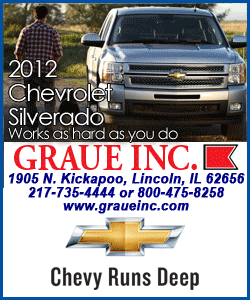 Vying for the crowns
An exciting addition to the Middletown Homecoming that will be held annually is the contest to crown Miss Middletown and Lil' Prince and Lil' Princess. Contestants for Miss Middletown must be in sixth through eighth grade, with Lil' Prince and Lil' Princess contestants being from age 4 through to third grade. Contestants' judging cans have been out in Middletown, with a penny registering a vote. Contestants will be announced on the main stage Friday evening and the winners crowned. In the running are Grace Skelton for Miss Middletown; Hunter Bent, Damen Stevens, Garrett Boward and Bryan Leonard for Lil' Prince; and Charlotte LaForge, Skylar Mignew, Chloe Davison and Rylee Davison for Lil' Princess. All participants will be featured in the Saturday morning parade and will get a goody bag. Tiaras and sashes will be awarded to the winners.
Something good to eat
The weekend, with all its bustling activity, will include something scrumptious for everyone. Friday evening the Methodist Church will host a mostaccioli dinner, with carryout orders also being taken and delivered on the downtown square. Groups throughout Middletown have signed up to sell their tasty offerings Friday and Saturday as a way to join in the festivities as well as raise some money for their organizations. American Legion Post 672 will have fish 'n' chips, and the Legion Auxiliary will serve barbecue sandwiches and hot dogs. The K-C-B Library and Museum will serve fried doughnuts, and the local 4-H group will grill up rib-eye sandwiches.
"A Time to Honor the Heroes Among Us"
Saturday morning the parade will kick off from the NH-M school parking lot at 10 a.m. Floats, cars, walking groups and more will be included as Middletown comes together to honor its heroes. Highlighted will be a float sponsored by the planning committee to honor the military veterans from Middletown, including World War II veterans James Graff, Kenneth Davison, Dean Noon, James Stone and Kenneth Sampson.
Leading up to the homecoming festivities, community members can vote for their favorite Miss Middletown, Lil' Prince and Lil' Princess through donation cans throughout Middletown and can also buy raffle tickets for the cash drawing.
For more information on all the planned activities, call 217-445-2835, or find out on Facebook at https://www.facebook.com/
middletown.homecoming.
[Text from file received from Abraham Lincoln Tourism Bureau of Logan County]