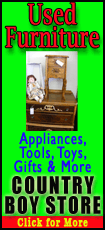 The California Department of Corrections and Rehabilitation announced Friday that it would release Richard Schoenfeld later this month at an undetermined location.
The announcement comes after an appeals court earlier this year ordered Schoenfeld's immediate release, ruling that the Board of Parole Hearings unfairly set his release date for 2021 even though it concluded he wasn't a threat to society.
But Schoenfeld has remained locked up while CDCR appealed to the California Supreme Court. On Thursday, the high court notified CDCR that it was refusing to take the case.
"As such, CDCR does not have any legal option other than to release inmate Shoenfeld and will do so," CDCR spokesman Luis Patino said Friday.
The cases of Schoenfeld and his accomplices -- his brother John Schoenfeld and their friend Fred Woods -- has become something of a cause celebre among lawyers, judges and others lobbying for reforms in the California parole system they view as too harsh. All three have good prison records and became eligible for release years ago, which has been opposed by many of the victims and some residents of Chowchilla. Chowchilla Mayor Janan Hebert and Mayor pro tem Jim Kopshever did not return messages sent to their government email accounts.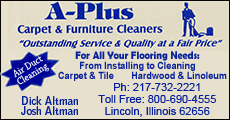 John Schoenfeld and Woods have parole hearings later this year.
Richard Schoenfeld's attorney Scott Handleman didn't return a phone call.
"After some 36 years, Richard Schoenfeld's parole release is long, long overdue," said Gary Dubcoff, John Schoenfeld's attorney. "He worked extremely hard to rehabilitate himself, and my great hope is that his two codefendants, his older brother James Schoenfeld and Fred Woods, will soon follow him as they have worked equally hard and are equally worthy."
Schoenfeld and his brother John Schoenfeld, who grew up as the sons of a podiatrist in the tony San Francisco suburb of Atherton, along with friend Fred Woods hatched their kidnap-for-ransom plan in 1976 after falling into debt because of a real estate deal gone sour. They spent 18 months working on the plan.
On July 16, 1976, they pretended their van had engine problems along Avenue 21 about 35 miles south of Fresno, prompting bus driver Ed Ray to pull over and park his bus of 26 summer school students.