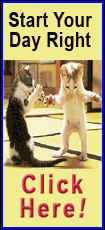 Mayor Rahm Emanuel and Police Superintendent Gary McCarthy both support an ordinance that would allow police officers to ticket anyone caught with a small amount of marijuana instead of going through the time-consuming arrest process that takes them off the street for hours at a time.
Police arrested more than 18,000 people last year for misdemeanor possession of 10 grams or less of marijuana, which "tied up more than 45,000 police hours," McCarthy said in a statement. "The new ordinance nearly cuts that time in half ... freeing up cops to address more serious crime."
More significantly, the alderman who drafted the ordinance -- which turns small amounts of pot into a ticketable, not jailable offense -- said it not only addresses concerns about fairness but also provides increased safety for city's most dangerous neighborhoods.
Alderman Danny Solis said most of those arrested are black and Hispanic and come from predominantly minority neighborhoods -- the ones in the thick of the violence.

"The irony is that the worst crime is happening in our city is happening in the same neighborhoods where the possession (arrests) are happening," said Alderman Danny Solis. "The police officer is now going to be more in the neighborhoods that need him or her than in the district doing paperwork."
States across the country are starting to relax their laws on marijuana possession. This month alone, governors in Rhode Island and New York moved toward decriminalization of small amounts of the drug.
In Rhode Island, Gov. Lincoln Chafee signed a bill that imposes a $150 civil fine on adults caught with an ounce or less of marijuana. And New York Gov. Andrew Cuomo has proposed a bill that would change possession of small amounts of marijuana from a criminal misdemeanor to a violation with a fine up to $100.
Current marijuana laws disproportionately affect minority communities. Cuomo acknowledged, for example, that 82 percent of those arrested in New York City were either black or Hispanic. And when Solis first introduced the ordinance in November, he and others also pointed to statistics that suggest that the arrests themselves are a colossal waste of time.