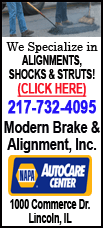 The race between Ahmed Shafiq, a career air force officer like Mubarak, and the Muslim Brotherhood's Mohammed Morsi, a U.S.-trained engineer, has deeply divided this mainly Muslim nation of some 82 million people 16 months after a stunning uprising by millions forced the authoritarian Mubarak to step down after 29 years in office.
Voters lined up outside polling centers an hour or more before they opened at 8 a.m. But turnout was not expected to exceed 50 percent, possibly because of voting fatigue. Since the ouster of Mubarak on Feb. 11, 2011, Egyptians have voted several times -- in a March 2011 referendum on a military-sponsored "constitutional declaration," in staggered, three-month parliamentary elections ending in February and in the first round of the presidential elections last month.
Some said they were voting against a candidate as much as for a favorite. With the fear of new authoritarianism in the future, some said they were choosing the one they believed would be easiest to eventually force out by protests. Unlike in previous post-Mubarak voting when Egyptians were confident the balloting would be free, many this time round said they suspected the weekend's election may be tampered with.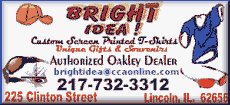 "I don't think Shafiq could win, I think he will win," said Nagwan Gamal, a 26-year-old engineering lecturer at Cairo University who was voting for Morsi.
"I think there will be corruption to ensure that he wins, but I think a lot of people will vote for him," she said at a polling center in the Cairo district of Manial.
There were no immediate reports of significant violations at the polls, which are being monitored by several international and local observer groups. But the suspicion expressed by many underscored a widespread belief that the ruling military wants to ensure a win by the president of its choosing. The military has said it does not back either candidate.
Shafiq, a self-confessed admirer and a longtime friend of Mubarak, has campaigned on a platform of a return to stability, something that resonated with many Egyptians frustrated and fatigued by more than a year of turmoil -- from deadly street protests, a surge in crime, to a faltering economy and seemingly endless strikes, sit-ins and demonstrations.
In contrast, Morsi marketed himself as a revolutionary who is fighting against the return of the old regime, promising guaranteed freedoms and an economic recovery, while softening his Islamist rhetoric in a bid to reassure liberals, minority Christians and women.
"The revolution was stolen from us," merchant Nabil Abdel-Fatah said as he waited in line outside a polling center in Cairo's working-class district of Imbaba. He said he planned to vote for Shafiq. "We can easily get rid of him if we want to, but not the Brotherhood, which will cling to power."
Brotherhood supporter Amin Sayed said he had planned to boycott the vote, but changed his mind after a court earlier this week dissolved parliament and allowed Shafiq to stay in the race.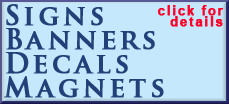 "I came to vote for the Brotherhood and the revolution and to spite the military council," he said outside the same polling center in Imbaba, a stronghold of Islamists. "If Shafiq wins, we will return to the streets."
The two-day balloting will produce Egypt's first president since the ouster of Mubarak, now serving a life sentence for failing to prevent the killing of some 900 protesters during the 18-day uprising that toppled his regime.
The winner will be only the fifth president since the monarchy was overthrown nearly 60 years ago.
The election is supposed to be the last stop in a turbulent transition overseen by the military generals who took over from Mubarak. But whether they will genuinely surrender power by July 1 as they promised has been questioned all along, much more intensely since the military-backed government this week gave military police and intelligence agents the right to arrest civilians for a host of suspected crimes. Many saw the move as a de facto declaration of martial law.