Rain was falling in Acapulco, but authorities lifted a hurricane warning for the resort late Friday and replaced it with a tropical storm warning.
"We don't care about the rain, we're going to have fun at the club," said tourist Alejandra Flores, who took a bus with a friend yesterday from Guadalajara to Acapulco. People in Acapulco were calm and dining in restaurants late Friday.
Earlier Friday, Carlotta had toppled billboards and shattered some windows in Puerto Escondido, a laid-back port popular with surfers, where it reached land as a Category 1 hurricane.
"The wind is incredible and the trees are swaying so much. A window just shattered," said Ernesto Lopez, a 25-year-old engineer who was visiting Puerto Escondido in Oaxaca state for a graduation.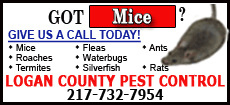 Coral Ocampo, receptionist at the Hotel Careyes, said the wind was tearing down the skinnier palm trees and that she had asked guests to return to their rooms and stay there until the storm had passed.
Oaxaca's civil protection service said some roads near the resorts of Huatulco and Pochutla were affected by mudslides, and that authorities had opened emergency shelters and evacuated dozens of families from low-lying areas.
Carlotta had strengthened into a powerful Category 2 hurricane earlier Friday and forecasters had expected it to move northward, parallel to the coastline, possibly reaching Acapulco as a hurricane. But instead it moved inland and weakened. Forecasters now expect Carlotta to become a tropical storm on Saturday and a tropical depression on Sunday.
By late Friday night, Carlotta's winds had lessened to 90 mph (150 kph), according to the U.S. National Hurricane Center in Miami. The center of the storm was about 10 miles (15 kms) northwest of Puerto Escondido and was moving to the northwest at about 10 mph (17 kph).