In Greece and Spain, two of the hardest-hit by the debt crisis in the 17 countries that use the euro, savers and businesses are already pulling money out of banks. They are either worried that their money could be converted into a new currency at a much lower value or because their bank might be on the verge of collapse.
It's a steady bank "jog" at the moment than a full-bore run. But it threatens to undermine the finances of those countries' already-stressed lenders. And if it does turn into a full bank run after Greece's crucial election on Sunday, it could hasten financial disaster in Europe and help spread turmoil around the world.
Since the Greek debt crisis broke in late 2009, deposits have fallen by 30 percent cent, as savers have slowly pulled some (EURO)72 billion ($90.24 billion) from local lenders, with total household and corporate deposits standing at (EURO)165.9 billion ($207.94 billion) in April, according to the latest data from the Bank of Greece.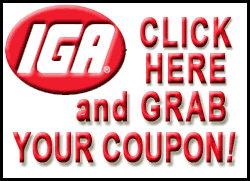 Spanish deposits have fallen about six percent over the past year. They dipped suddenly in April by about (EURO)3.1 billion, or 1.8 percent, to (EURO)1.624 trillion as problems with the country's troubled banks stated to grow to alarming proportions.
This is despite the fact that deposits are guaranteed by the government up to (EURO)100,000 across the Eurozone.
Spain's financial turmoil quickly worsened in late May, when the country's second-largest lender announced it needed capital of (EURO)19 billion to stay afloat. Bankia denied reports of a rush by its customers to withdraw but the bailout scared Spaniards who assumed their money was safe.
Bankia client Rosa Monsivais panicked and decided she had to move her savings from Bankia to one she thought would be safer. She chose a foreign bank with Spanish operations, the Dutch owned ING bank.
It took longer than she thought, leading to anxious days until she knew her money was in her new account.
"It scared me a little. I took all my money out and put it in ING," said Monsivais, a 41-year-old graphic artist, who would not say how much money she moved. "But it took a full week to do this kind of transaction, I was reading the newspaper each day and it worried me."
The money across Europe is headed different places. Some has simply been withdrawn and spent out of urgent need as people lose their jobs due to recessions. Some is winding up in bank accounts or invested in countries that are more stable such as Germany. The rest is being invested in property or bonds being issued by other eurozone countries.
In the U.K., the eurozone crisis was seen as one factor pushing up central London house price, according to Knight Frank, a real estate agency dealing in high-end property.
"While it looks very much that the surge in Greek buyers has fallen off sharply since the beginning of the year -- those who had the funds to buy have done so -- we are now seeing a noticeable uptick in interest from France, Italy, Spain and even German-based purchasers looking at the prime London market," the company said in its Prime Central London Index report.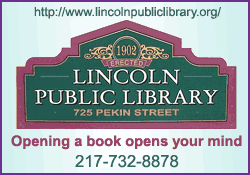 Meanwhile, some money appears to be simply hoarded at home, despite the risk of theft. Last month, police in Athens arrested a gang that specialized in breaking into basement storage spaces under apartment blocks, netting a rich haul in stashed cash and valuables.
"What the average Greek has in mind is to secure the euros they currently hold," said Theodore Krintas, managing director at Attica Wealth Management. "That has been going on for a long time, and will continue as long as the uncertainty increases concerning Greece's position in the near future in the eurozone and the European Union."
Sunday's vote could determine whether Greece stays in the euro or leaves in chaos. Since 2010, Greece has been dependent on two bailouts totalling (EURO)240 billion in loans to pay its bills. In return, the government had to promise to make deep spending cuts to lower its deficit. That has helped put the country in a deep recession. Leading political figures have called for renegotiating or rejecting the bailout deal, which could lead to a payment cutoff from mistrustful eurozone governments and the IMF.
A bailout cutoff could lead to a complete collapse of government finances. And a euro exit so the country will have to print its own money to pay bills or recapitalize banks.
A large-scale bank run in Greece could further wreck government finances and push the country closer to leaving the euro. The country could either quit the single currency in order to introduce a devalued currency that would improve its economic competitiveness, or because it has no choice but to print its own currency to recapitalize banks or pay government salaries.
So far it's been a trickle rather than a flood in Greece, underlining its slow-motion nature. Many people have kept their deposits because they don't believe Greece will leave the euro.
It's not just in the financially troubled countries that savers are worried. Wealthy Germans are concerned that inflation will surge if Europe's central bank has to step in and spend huge amounts of money propping up the single currency. So they are putting more money into their own country's high-end real-estate in hopes their investment will keep its value.