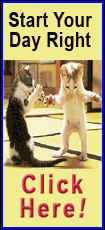 POWER OF THE PEACE PRIZE
"Often during my days of house arrest it felt as though I were no longer a part of the real world." Winning the Nobel Peace Prize "made me real once again. It had drawn me back into the wider human community. And what was more important, the Nobel Prize had drawn the attention of the world to the struggle for democracy and human rights in Burma. We were not going to be forgotten."
IGNORING OTHERS' SUFFERING FUELS WAR
"The First World War represented a terrifying waste of youth and potential, a cruel squandering of the positive forces of our planet. ... And for what? Nearly a century on, we have yet to find a satisfactory answer. Are we not still guilty, if to a less violent degree, of recklessness, of improvidence with regard to our future and our humanity? War is not the only arena where peace is done to death. Wherever suffering is ignored, there will be the seeds of conflict, for suffering degrades and embitters and enrages.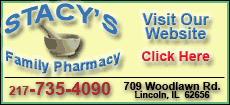 WE LIVE IN AN ENLIGHTENED AGE
"We are fortunate to be living in an age when social welfare and humanitarian assistance are recognized not only as desirable but necessary. I am fortunate to be living in an age when the fate of prisoners of conscience anywhere has become the concern of peoples everywhere, an age when democracy and human rights are widely, even if not universally, accepted as the birthright of all."
PERFECT PEACE MUST BE OUR GOAL
"Absolute peace in our world is an unattainable goal. But it is one towards which we must continue to journey, our eyes fixed on it as a traveler in a desert fixes his eyes on the one guiding star that will lead him to salvation. Even if we do not achieve perfect peace on earth, because perfect peace is not of this earth, common endeavors to gain peace will unite individuals and nations in trust and friendship and help to make our human community safer and kinder."