Barring surprises, the Socialists and their allies should win enough seats to control the crucial 577-seat lower house of parliament, after a strong showing in the first round a week ago. To get there, the party is trying to fend off conservatives who dominated parliament under former President Nicolas Sarkozy.
They're also trying to shame those in the mainstream right who are cutting vote-getting deals with the extreme right, anti-immigrant National Front, which is conniving for its first real presence in parliament in more than a quarter century.
"The right no longer knows where it lives. It no longer knows what it is," said Economy Minister Pierre Moscovici this week on France 2 TV. "It's lost its markers, its identity, its values."
One unexpected hitch for the Socialists flew straight out of Hollande's most inner circle: His live-in companion's tweet this week in support of a dissident candidate in western France, a not-so-subtle attack on the Socialist Party's official candidate -- the president's ex-partner and mother of his four children, Segolene Royal.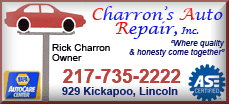 Royal is portrayed in the French press as the nemesis of a jealous Valerie Trierweiler, whose tweet on Tuesday upended the image Hollande has been trying to project: that of a "normal" leader intent on keeping the public and private spheres separate.
That stance is meant to set Hollande apart from the brash Sarkozy, who grabbed headlines with his complicated private life while building up a presidency that critics said was too centered on his own personality and his rich friends' interests. Hollande defeated him in the May 6 presidential vote, amid voter frustrations with Sarkozy's handling of the economy and the presidency.
The tweet also dealt a blow to Royal, whose chances of winning her parliamentary race were already shaky. Polls suggest that Royal, a former presidential candidate, will lose to dissident Socialist Olivier Falorni by a wide margin, a defeat that would leave her without a job in politics.
Far more grave is the perception that the moral ramparts built to ensure that the anti-immigration National Front remains a political pariah are being chinked away by conservative politicians. Sarkozy's conservative UMP party is struggling to hold onto seats, and many candidates are angling for far-right votes to defy polls and win.
Polling firms have calculated the National Front could get up to three seats in the National Assembly, a symbolic victory. The party's leader, Marine Le Pen -- who is running in a former coal mining region in northern France -- says one seat would be a victory since the party hasn't had a real parliamentary presence since 1986. In that year, 35 lawmakers were elected under a voting system that favors smaller parties -- but the system was abolished two years later. Le Pen thinks pollsters underestimate the National Front's potential.
The newly robust anti-immigration party, which wants to abandon the euro currency and stop immigration, is on a roll. Le Pen has revamped the party to bury its reputation as racist and anti-Semitic inherited under the reign of party founder, Jean-Marie Le Pen. Daughter Marine placed a solid third in spring presidential elections and its candidates ranked third in last Sunday's first round of parliamentary voting.