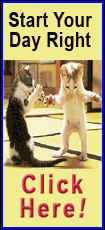 The latest attack came after a wave of 22 coordinated explosions killed 72 pilgrims on Wednesday. Al-Qaida's affiliate in Iraq on Saturday claimed responsibility for those bombings, which mostly hit processions of hundreds of thousands of Shiites walking to a Baghdad shrine commemorating an eighth-century imam.
Saturday's car bomb exploded just after noon near a throng of pilgrims streaming through the Shiite neighborhood of Shula in northern Baghdad, killing 14 people, including two policemen. A police official said 46 people were wounded.
The bomb was hidden in a taxi parked among a group of other taxis waiting along the procession route to take pilgrims back to their home cities once Saturday's ceremonies were over, the police official said. He spoke on condition of anonymity because he was not authorized to release the information. A hospital worker confirmed the death toll, also speaking on condition of anonymity for the same reason.

Al-Qaida has been unleashing attacks every few weeks, trying to weaken the government of Prime Minister Nouri al-Maliki and spark another round of the sectarian violence that brought Iraq to the brink of civil war only a few years ago. While fighting between Sunni and Shiite Muslims has eased off in recent years, al-Maliki's government has been plagued by sectarian tension since before the last American troops withdrew six months ago.
Despite the latest violence, Saturday's ceremonies continued to commemorate Moussa al-Kadhim, a revered imam who was the Prophet Muhammad's great-grandson.