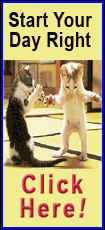 Paul backers have been taking over state Republican conventions in places like Nevada and Maine and plan to do the same in Iowa on Saturday in their effort to carry his banner to the national convention in Tampa, Fla.
"We want to send Ron Paul-inspired folks to that convention to show we're not going away," says Iowa Republican David Fischer, a top Paul backer in the state.
Supporters say they hope to promote Paul's conservative principles that have sparked a loyal following of young voters and tea party activists by flooding ballots for the convention and urging changes to the party platform.
Since Paul's unsuccessful 2008 candidacy for the GOP nomination, his top organizers have set about working within the party's structure to gain influence, all with the hope of bending it toward principles he espouses: smaller government, sound monetary policy and a limited international military presence.
Paul stopped campaigning last month after netting only 137 of the 1,144 delegates needed to clinch the nomination. His son, Sen. Rand Paul, R-Ky., a national tea party figure, has endorsed Romney.
Paul's impossible odds didn't discourage activists from seizing 32 of the 40 national delegates last month at Minnesota's GOP convention.
In Maine, 21-year-old Ron Paul supporter Ashley Ryan was elected the state's new Republican national committeewoman, a testament to what supporters see as new blood the Paul campaign has attracted to the GOP.
That's in addition to seizing top roles in state party organizations, in states such as Iowa, and inspiring statehouse candidates around the country. For instance, A.J. Spiker, who ran Paul's campaign for Iowa's leadoff nominating caucuses, was elected state GOP chairman in February.
Louisiana GOP officials and Paul supporters tangled during a raucous June 2 convention that devolved into two separate conventions and separate delegate slates. Two Paul backers were arrested after they refused to leave.