The former Massachusetts governor's statement echoed the tempered reaction of Sen. Marco Rubio, R-Fla., a Cuban-American who is working on a bill that would allow some illegal immigrants a way to get some form of legal status. Rubio, seen as a top contender for running mate on a Romney ticket, also referred to the decision as a short-term answer and criticized the policy as ignoring the Constitution and going around Congress.
Romney's reaction to Obama's announcement was significantly softer in tone than his rhetoric during the contentious GOP primary campaign. Ahead of January's Iowa caucuses, when he faced the challenge of winning over the right-wing base of the GOP, he vowed to veto the so-called DREAM Act, a bill backed by Democrats that would have created a path to citizenship for illegal immigrants brought to the U.S. as children. Instead of emphasizing the plight of illegal immigrants, Romney focused on the consequences illegal immigration has for U.S. jobs.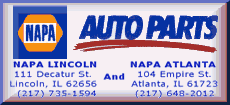 On Friday, Romney spoke to reporters outside his campaign bus on the opening day of a six-state tour and a few hours after Obama's announcement. He would not answer shouted questions about whether he would reverse the order if elected president.
"It's an important matter to be considered and should be solved on a long-term basis so they know what their future would be in this country," Romney said. Obama's executive order to allow some illegal immigrants to obtain work permits and stay in the U.S. legally was problematic, he said, because "an executive order, of course, is a short-term matter. It can be reversed by subsequent presidents."