They are among nearly a dozen lawmakers seeking re-election while caught up in federal or congressional investigations that are perfect fodder for campaign foes, rival political committees and free-spending outside groups.
But unlike the headline-grabbing, sex-driven Internet scandals of the past year and a half, these probes center on more complicated financial dealings. Roughly five months to the Nov. 6 elections, they pose less of a threat to political careers, especially for deep-pocketed incumbents or lawmakers in districts that are barely competitive.
Last year, in the political equivalent of a New York minute, Democrat Anthony Weiner and Republican Chris Lee quit the House after explicit photos hit Twitter and the Web. Buchanan, Waters and several other lawmakers who are the subject of House ethics committee probes defiantly remain in Congress, insisting they did nothing wrong as they push ahead with their campaigns. Most are favored to win on Election Day.
"I think you have to be found guilty to have it really make an impact," said Bob Edgar, the president and CEO of the good-government group Common Cause and a former Pennsylvania congressman.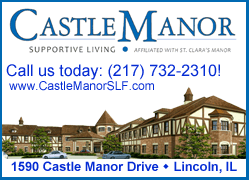 And even that won't unseat some lawmakers.
In 2010, the House censured -- the most serious congressional penalty short of expulsion -- Democratic Rep. Charles Rangel of New York for 11 ethics violations, including failure to pay some taxes and using congressional resources to raise money for an academic center bearing his name. Yet he easily won re-election, and is favored to win again in November if he survives the June 26 Democratic primary where a reshaped district, a popular challenger and his age pose a greater threat to the 82-year-old congressman's bid for a 22nd term.
In a campaign season dominated by voters' fears about the economy, ethics isn't drawing the same attention it sometimes does. The slow pace of the investigations also is a factor; the Waters probe has dragged on for almost three years.
"Ethics seems to resonate much more when the economy is less of an issue," said Melanie Sloan, executive director of Citizens for Responsibility and Ethics in Washington, a government watchdog group. "The economy pretty much trumps everything."
Still, that hasn't stopped rivals from trying making ethics an issue.
The IRS and the FBI are investigating whether Republican Rep. David Rivera of Florida filed false tax returns or evaded taxes, a probe that continues after state prosecutors in April ended their yearlong investigation into the congressman's finances without filing charges.
Rivera's campaign dismissed the inquiry as a fishing expedition and said that at all times he acted "in compliance with both the letter and spirit of Florida and federal campaign finance laws and has timely and properly reported all personal income,"

Democrat Joe Garcia seized on Rivera's ethical issues in a video announcing his bid to unseat the Republican.
"Our community is being neglected because our congressman is busier working on his legal defense and covering up his lies than serving his constituents," Garcia said. "We can't sit by on the sidelines and watch this happen any longer. We will work hard to serve you with integrity and honesty."
Although the district now counts more Democratic voters after redistricting, challengers to Rivera have come and gone, handicapping the party's effort to oust him. State Rep. Luis Garcia dropped his bid in April, complaining about heavy-handed tactics by national Democrats. Businesswoman Gloria Romero Roses entered the race and now Joe Garcia, no relation to Luis, is looking to unseat Rivera in a rematch after losing to him 52-43 percent in 2010.