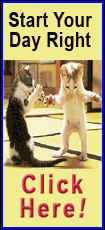 Some fishermen blame the endangered species for stealing their catch. There are unfounded rumors that they devour and deplete fish stocks. And at least four of them have been killed by humans in Hawaii since late last year.
To help correct the misconceptions, government scientists plan to glue submersible cameras onto the seals' backs, using the footage to prove to fishermen the animals are not harming their way of life. It may even end up on reality TV.
"It's following seals to have them tell their own story," Charles Littnan, lead scientist for the National Marine Fisheries Service's Hawaiian Monk Seal Research Program. They expect to see the seals dive for eels and fish on the ocean floor.
The "Crittercams," provided by the National Geographic Society, are the latest tactic to protect a population that is down to just 1,100 in Pacific Ocean waters around Hawaii. The killings were painful blows to a species on course to disappear in 50 to 100 years.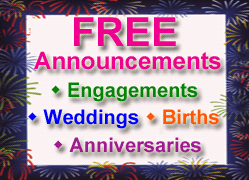 The deaths have come as resentment simmers while the species experiences a modest rebound around Kauai, Oahu and other islands where Hawaii's humans live.
There have been cases of people pestering seals: state officials found an Oahu teenager throwing rocks at a seal at a wildlife sanctuary in January. On Friday, the state said a court fined him $1,000 and sentenced him to 80 hours of community service for trespassing and harassing the monk seal.
Archaeological evidence -- like monk seal bones in a human trash pit dating between the 15th and 18th centuries -- shows the seals were around on these islands long ago. But most were hunted for their meat and fur by the early 1900s.
The seals were then generally only found among tiny, remote atolls northwest of Hawaii's main islands.
Their numbers started increasing about a decade ago around the main islands. Now, they regularly haul up on the sands of Poipu on Kauai and the rocky shorelines of Kaena Point in northwest Oahu. They've even appeared amid throngs of sunbathing tourists in Waikiki.
Though the species is ancient and has inhabited Hawaii for millions of years, their growth is making them look like new arrivals to humans who haven't seen them in their midst for more than a century.
Starting this August, biologists will capture several seals, sedate them and use epoxy to attach the cameras to their hides. Littnan hopes the footage will prove several assumptions untrue.
Some people think, for example, that seals operate like swarms of locusts -- tough to do when there are only 200 of them in the main Hawaiian Islands. Others believe the seals eat 600 pounds of fish a day -- not plausible, since an adult weighs between 375 and 500 pounds.