Today's highlight in history:
On June 16, 1812, the City Bank of New York (later Citibank) opened for business.
On this date:
In 1567, Mary, Queen of Scots, was imprisoned in Lochleven Castle in Scotland. (She escaped almost a year later but ended up imprisoned again.)
In 1858, accepting the Illinois Republican Party's nomination for the U.S. Senate, Abraham Lincoln said the slavery issue had to be resolved, declaring, "A house divided against itself cannot stand."
In 1903, Ford Motor Co. was incorporated.
In 1911, IBM had its beginnings as the Computing-Tabulating-Recording Co. was incorporated in New York State.
In 1932, President Herbert Hoover and Vice President Charles Curtis were renominated at the Republican national convention in Chicago.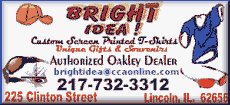 In 1933, the National Industrial Recovery Act became law. (It was later struck down by the Supreme Court.)
In 1941, National Airport (now Ronald Reagan Washington National Airport) opened for business with a ceremony attended by President Franklin D. Roosevelt.
In 1952, "Anne Frank: The Diary of a Young Girl" was published in the United States for the first time by Doubleday & Co.
In 1962, The New Yorker published the first of a three-part serialization of "Silent Spring" by Rachel Carson.
In 1963, the world's first female space traveler, Valentina Tereshkova, was launched into orbit by the Soviet Union aboard Vostok 6.
In 1978, President Jimmy Carter and Panamanian leader Omar Torrijos (toh-REE'-ohs) exchanged the instruments of ratification for the Panama Canal treaties.
In 1987, a jury in New York acquitted Bernhard Goetz of attempted murder in the subway shooting of four youths he said were going to rob him; however, Goetz was convicted of illegal weapons possession. (In 1996, a civil jury ordered Goetz to pay $43 million to one of the people he'd shot.)
Ten years ago: French conservatives won a landslide victory in legislative elections. A runaway winner again in the U.S. Open following his victory at the Masters, Tiger Woods became the first player since Jack Nicklaus in 1972 to capture the first two major championships of the year.