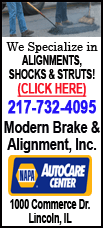 Alex Rios hit his second homer of the game in the top half of the eighth, but the Dodgers went in front again in the bottom half.
Loney started the winning rally with a one-out single against Thornton (2-4). Dee Gordon walked and Elian Herrera grounded into a fielder's choice, putting runners at the corners. Bobby Abreu batted for Ronald Belisario (2-0) and Gordon took off for second as Thornton's first pitch to Abreu bounced past A.J. Pierzynski.
Belisario pitched 1 1-3 innings for the victory and Kenley Jansen worked a perfect ninth for his 11th save in 14 chances.
Chris Sale, trying to win his sixth straight start, took an AL-leading 2.05 ERA into his marquee matchup against reigning NL Cy Young Award winner Clayton Kershaw. But Chicago's 23-year-old left-hander didn't get out of the sixth inning as the Dodgers rallied against Sale and Jesse Crain for five runs, giving them a 6-5 lead.
Ivan De Jesus hit for Kershaw during the big rally and singled home a run to trim Chicago's lead to 5-3 after an RBI double by Juan Uribe. Gordon came up after De Jesus and bunted a line drive that tipped off the glove of first baseman Paul Konerko. But second baseman Gordon Beckham, heading toward first to cover on the botched sacrifice, was right there to catch it.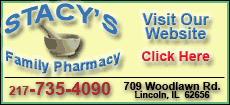 At that point, rookie manager Robin Ventura replaced Sale with Crain, who gave up a tying two-run double by Herrera and an RBI single by Juan Rivera that gave the Dodgers their first lead. But Rios erased that advantage when he belted a leadoff drive in the eighth.
Sale was charged with five runs, seven hits and a season-high four walks in 5 2-3 innings after allowing no more than three runs in any of his 11 previous major league starts. Kershaw was charged with five runs -- four earned -- and eight hits over six innings with seven strikeouts.