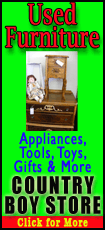 Greene reached on a two-out infield hit for his third single of the game, stole second and advanced on catcher Bryan Pena's wild throw. He tried to score on another off-line throw by second baseman Chris Getz, but third baseman Moustakas made a strong throw to nip Greene at home.
The crazy finish came after Yadier Molina eased up on what he believed was an infield hit to start the St. Louis ninth. The catcher belatedly sped up after Alcides Escobar's diving stop, and the shortstop made a strong throw to first as Molina banged his helmet with his hands.
Vin Mazzaro worked six scoreless innings and Jeff Francoeur had two RBIs for Kansas City, which matched its longest winning streak of the season with its fourth consecutive victory. Jarrod Dyson added two hits, a walk and an RBI.
Jonathan Broxton worked the ninth for his 16th save in 18 chances and No. 100 for his career.
The Royals also won four straight from May 12-15 at the Chicago White Sox and Texas.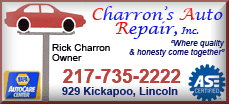 Carlos Beltran had two hits and stole his 300th base in the second, becoming the first switch hitter in major league history with 300 home runs and 300 steals. Beltran then was caught stealing third by Mazzaro's pickoff throw during the next at-bat.
The Royals trail the Interstate 70 rivalry 38-29, but are 14-14 in St. Louis.
The Cardinals' Kyle Lohse (6-2) scattered 10 hits in seven innings, giving up three runs. Lohse has worked at least five innings in all but two of his 20 career starts against the Royals.
Mazzaro (3-1) blanked the opposition through six innings for the second time in three starts, needing just 80 pitches while keeping the Cardinals off balance. Matt Holliday was an easy out all three times after entering the game 4 for 5 with a homer and three RBIs against the 25-year-old right-hander.
Mazzaro was briefly visited by a trainer in his last inning, but no reason was given for his exit. He gave up four runs, three earned, in three-plus innings in a loss at Pittsburgh in his previous start.