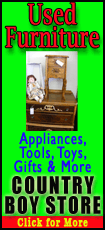 Just ask Tiger Woods, David Toms and Jim Furyk now.
The trio of major champions enter Saturday's third round tied for the lead at 1 under, a rather ordinary number in any other week. Not even one other player in the field that began at 156 cracked par, which is shaping up to be a final score that might be all it takes to win.
"I don't see it getting much away from that," said Graeme McDowell, the 2010 champion at Pebble Beach who is two shots back of the leaders. "As this golf course gets firmer and firmer, there's no rain forecast. It's up to the USGA, really. They can have whatever they want with it."
Nobody has had their way with Olympic, including defending champion Rory McIlroy.
The Northern Irishman set a U.S. Open record last year at Congressional with a 131 through 36 holes. He was 19 shots worse at Olympic, with a 73 giving him a two-day score of 150 to miss the cut for the fourth time in his last five tournaments.
"They set it up like a real classic U.S. Open," McIlroy said.
Those who have adjusted are the ones still around for the weekend.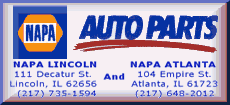 Woods survived a patch of bogeys early in his round for an even 70 that took him another round closer to that elusive 15th major title. Furyk rolled in a 40-foot birdie putt from off the third green in the morning for a 69. Woods and Toms, who showed a steady hand with the putter for a 70, joined him in the afternoon when the conditions were fiery and emotions were frayed.
They were the only players to beat par for 36 holes at 1-under 139.
"This tournament, you're just plodding along," Woods said. "This is a different tournament. You have to stay patient, stay present, and you're just playing for a lot of pars. This is not a tournament where we have to make a bunch of birdies."
A wild and wacky afternoon ended that way, too.
The second-round leaders restored some sanity to a major that for a brief and stunning moment had been taken over by a 17-year-old who only two weeks ago couldn't win his state high school championship.
Beau Hossler went 11 holes without making a bogey, and took the outright lead on one of the toughest holes at Olympic. He got lost in the thick rough and trees on the brutal front nine, dropping five shots in eight holes for a 73 that left him four shots behind.
That wasn't the only surprise.
Also leaving San Francisco far earlier than anyone expected were Luke Donald, the world's top-ranked player, Masters champion Bubba Watson and Dustin Johnson, coming off a win last week at the St. Jude Classic.
It hasn't taken much at this U.S. Open to swallow up even the best players.
When the last group trudged up the hill toward the stately clubhouse at Olympic, the experience at the top of the leaderboard was impossible to ignore.