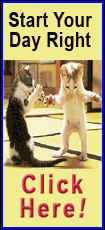 With 10 seconds left in Game 2, the NBA finals were providing all the theater anyone could ask. Two superstars going head-to-head, the Miami Heat trying to hold off another stirring rally by the Oklahoma City Thunder, television ratings reaching levels last seen when Kobe Bryant and Shaquille O'Neal played together.
James forced Durant to miss that tying attempt -- perhaps getting away with a foul -- and the Heat held on for a 100-96 victory on Thursday night that evened the series at one game apiece. And as it shifts to Miami for the next three games, the only thing that seems certain is a tense series that looks to be lengthy.
Game 3 is Sunday night and Heat coach Erik Spoelstra thinks it will look similar to the first two.
"This is going to be probably like this every single game, and that's the beauty of competition at this level, and embracing that competition and seeing what it brings out of you collectively," Spoelstra said.
It's brought out the best of league MVP James and Durant, the NBA scoring champion. The series hype was built around them and they spent the first two games living up to every ounce of it.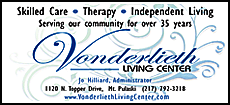 James has bounced back from his disappointing 2011 finals by scoring 30 and then 32 points, and even that was only good enough for a split because Durant has been just as good. He followed up his 36-point performance in Game 1 by scoring 32 on Thursday, 16 in the fourth quarter after he scored 17 in the final period of the opener. Yet that was wasted because the Thunder had fallen into a 17-point hole in the first half.
The Thunder also spotted Miami a 13-point lead in the first half of Game 1 and have fallen into double-digit holes in three straight games. Coach Scott Brooks said after Game 2 he wasn't considering a new starting lineup, even though the Thunder have been more effective with a smaller group on the floor.
Instead, he said the only change the Thunder needed was greater intensity from the start.
"We didn't come out with the toughness that we need to come out with. We're an aggressive team, we're a physical team," he said. "Defensive mindset was not where it needs to be, and hopefully we change that going into Game 3."
The slow starts at home could mean trouble for the Thunder in Miami, where they won't have their raucous crowd to help rattle the Heat. But Oklahoma City has been good on the road in the postseason, winning twice in Dallas in the first round, taking a game in Los Angeles in the second round and pulling out a Game 5 victory in San Antonio in the Western Conference finals.
"These are the two best teams. They're confident no matter what building they're in," James said. "We're happy now that it's a 1-1 series and we're going back to Miami and will take control of the home court. It doesn't mean that the series has changed. Both teams can win on each other's floor and both teams are confident."
Ratings through two games are up 11 percent from last year, when it seemed interest in the Heat couldn't get higher, and Thursday drew the highest rating for a Game 2 since 2004, when the Lakers lost to Detroit in their last title run with O'Neal and Bryant.