So what would he think if someone told the 17-year-old he would be leading Tiger Woods and everyone else deep into the second round Friday?
"I would probably tell them they're nuts," Hossler said.
This was already shaping up as a great month for the Southern California teen. His braces are coming off in a week, he qualified for the Open for a second straight year, and he found out when he got here that all players get free dry cleaning.
Oh, yeah, he got to play with Mickelson in a practice round and even took a few bucks off of Lefty.
Still, the most adult thing he had done recently was ask his mother for a cup of coffee to help him study for his junior year finals. And suddenly he was standing on the second tee at Olympic Club leading the Open.
There it was, right there on the leaderboard. Hossler in big letters, just above Woods and Furyk.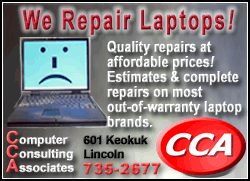 Sure, the tiny bag of clubs a family friend was carrying had the initials of his high school on it. He was playing big-boy golf on a big-boy course, and having fun doing it.
"I was pretty excited about it, but then again I had another 40 holes at least to be playing in the tournament," Hossler said. "You got a long way to go and you can't get too wrapped up on where you're at. You got to keep focused and try to go out there and salvage some pars on the first six holes, which is pretty difficult to do."
Too difficult for Hossler, it turned out. He hit a tree with one drive and would go on to play his last seven holes at 5 over as his name slipped down the leaderboard until a final-hole bogey left him tied for ninth place.
Still low amateur, at least for now. But no longer top dog.
Hossler, who played under a big University of Texas -- his destination after next year -- visor, is still right in the mix heading into Saturday's third round, sitting only four shots back of Woods, Furyk and David Toms at 3 over. He doesn't get to play with Mickelson, but he will be playing a lot later than him.
Pretty heady stuff for any player, though Hossler seems to take it all in stride.
The lead, of course, can do things to even the most seasoned veterans. It wasn't going to leave Hossler unscathed, though he did chip in on his next-to-last hole for a birdie that helped ease the sting of things.