Tyler Johnson allowed five runs in the first inning and the Seawolves couldn't get much going against UCLA ace Adam Plutko in losing 9-1 in their College World Series debut on Friday.
Johnson said the pressure of playing in front of 22,000 people at TD Ameritrade Park on college baseball's biggest stage was no excuse.
"We're a very good ball club and we're here for a reason," he said. "It didn't go our way today. That's going to happen. We'll get back after it on Sunday."
Stony Brook (52-14) has staved off elimination five times in the NCAA tournament and will have to do it again Sunday in order to extend its stay in Omaha.
Until Friday it had been an amazing week for a Stony Brook baseball program that has been Division I for only 12 years. Little known outside the Northeast, the Seawolves emerged on the national scene with their "Shock The World" mantra after upsetting powerful LSU in a three-game super regional in Baton Rouge, La.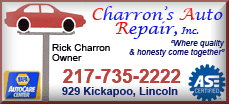 The Seawolves came to town as the first team from their part of the country to play at the CWS since Maine in 1986.
They were no match for a UCLA team that has won 134 games the past three seasons -- the best stretch in program history.
Plutko, who threw a two-hit shutout against Creighton in the regional and allowed two runs in seven innings against TCU in the super regional, gave up just two singles before Pat Cantwell drilled his second homer of the season in the third.
"Even if they hadn't scored as much as they did early, you go up against a team like that, and a pitcher like that, you're only going to get a couple of chances to score," Stony Brook coach Matt Senk said. "We had some chances with people in scoring position with less than two outs, and we didn't take advantage of that."
The Bruins (48-14) sent 10 batters to the plate in the first inning against Johnson (12-2), who allowed a season-high seven runs in a 2 1-3-inning outing that was his shortest of the year. Jeff Gelalich's bases-loaded single opened the scoring, and Kevin Williams' two-run double off Jasvir Rakkar in the third made it 7-1.
"We had some plate discipline, had some quality at-bats, and we were fortunate we got some runs," UCLA coach John Savage said. "I'm sure he has not started off a game like that all season long."
Plutko (12-3) allowed five hits and struck out seven in seven innings. He has given up three runs and 14 hits in 23 postseason innings.
Stony Brook threatened in the second inning when its first two batters reached base and again in the fifth after Sal Intagliata's double put men on second and third with no outs.