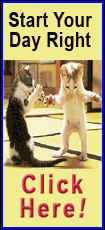 Dempster pitched four-hit ball over seven innings, and the Cubs hung on to beat team president Theo Epstein's former club, topping the struggling Boston Red Sox 3-0 on Friday.
"I'm not naive," Dempster said. "I'm not oblivious to what's going on."
The Cubs are in the early stages of their rebuilding process, and he could help a team eyeing the playoffs.
In his 15th season in the majors and ninth with the Cubs, Dempster has the right to veto any trade. He also has an expiring contract, and he's pitching as well as ever.
"If I focus on that, I wouldn't be doing a very good job as a teammate, and I wouldn't be doing a very good job for myself if I wasn't focusing on what I need to do," Dempster said.
He sure was locked in on Friday, yet the Cubs had to hang on in the ninth.
The Red Sox loaded the bases against Carlos Marmol, but he got out of it when Dustin Pedroia forced the runner at third to end the game. That gave Marmol three saves in five chances and the Cubs a dramatic win after they cruised through the first eight innings.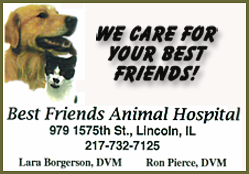 Dempster (3-3) stretched his scoreless innings streak to 22 and lowered his ERA to 2.11 with another dominant performance.
He was at it again after shutting down Milwaukee and Minnesota. This time, the right-hander struck out three and walked two while winning his third straight start after going 18 in a row without a victory.
Dempster also helped himself at the plate with two hits. He won a $500 bet with Tony Campana when he came through with his second career triple past a diving right fielder Adrian Gonzalez and scored in the second to make it 3-0 after Steve Clevenger hit a two-run, bases-loaded double off Daisuke Matsuzaka (0-2) in the first.
The bet with Campana? Who would get a triple first this season.
"I thought it was the easiest bet I ever made," said Campana, the Cubs' fastest runner and the majors' leader in steals with 23.
The Red Sox, meanwhile, lost for the eighth time in 11 games.
"Everyone's trying," Pedroia said. "We're not playing good. Today, we didn't play good."
In his second start after Tommy John elbow surgery, Matsuzaka gave up three runs and four hits in six innings before being lifted for a pinch hitter. He walked three -- all in the first -- but eventually found his rhythm.
The Red Sox simply didn't give him much support.
They had runners on second and third against Dempster with two out in the seventh, but Pedroia lined to right to end the threat, slamming his helmet in disgust.
Things got tense in the ninth with Marmol on the mound.