Paid museum admission is required except for the performances in Union Square Park.

Musician and storyteller Mike Anderson from Jacksonville will perform in the museum plaza June 21 and 30 from 10 a.m. to 1 p.m. and July 4 from 9 a.m. to noon.

The 10th Illinois Volunteer Cavalry Band will present a concert of authentic Civil War-era tunes on June 23 at 10:30 a.m. in Union Square Park. This concert is free and open to the public.

Illinois singer and songwriter Chris Vallillo will perform "Abraham Lincoln in Song" on June 28 from 10 a.m. to noon. His album of the same name features music of the middle 19th century.

The 33rd Illinois Volunteer Regiment Band will present a free Civil War-era musical concert at 11 a.m. July 7 in Union Square Park.

The 97th Regimental String Band from Largo, Fla., will perform throughout the day on July 9 and 10. The 97th recreates an actual string band of the Civil War era performing a wide variety of traditional American songs in authentic period costumes. The 97th has performed throughout the United States at many festivals, Civil War re-enactments and special concerts.
Barry Cloyd of Peoria will perform "Drummer Boy of Shiloh" in two parts on July 14, with part one starting at 11 a.m. and part two at 1 p.m.
The Prairie Aires from Mason County will perform period music from 10 a.m. to noon on July 18 and 25 and Aug. 8.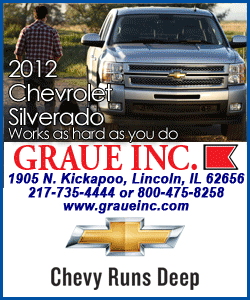 Chicago musician Phil Passen will perform at the museum on July 21 and 22 from 1 to 2 p.m. Passen will present music from his newest CD, "Tramp, Tramp, Tramp: Music of the Civil War on Hammered Dulcimer." The hammered dulcimer was popular in the United States during the Civil War, and music of that era seems right at home played on this unique instrument. Featured songs include "When Johnny Comes Marching Home," "The Battle Hymn of the Republic" and "Tramp, Tramp, Tramp."
On Aug. 3 and 4, musician and singer Judy Cook of Maryland will perform three different programs: "Women in the Civil War," "Lincoln's America" and "Hijinks & Home."
For more information about programs and exhibits at the Abraham Lincoln Presidential Library and Museum, visit www.presidentlincoln.org.
[Text from Abraham Lincoln Presidential Library and Museum file received from the Illinois Historic Preservation Agency]