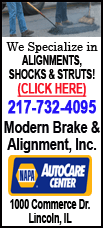 As the system progresses, an associated warm front will extend eastward into the Upper Peninsula of Michigan, while an associated cold front trails south-southwestward into the central High Plains. This setup will kick up light to moderate showers and thunderstorm activity from areas of the northern and central Plains through Wisconsin and north-central Illinois.
Heavier bands of precipitation are anticipated just ahead of the front during the evening from north-central Wisconsin through central Kansas. There is a slight risk of severe thunderstorm development across the south-central Plains to the lower Missouri Valley and across the upper Mississippi Valley and Lake Superior area during the afternoon and evening hours. The main concerns with severe storms in these areas will be damaging wind gust events and possible hail.
To the east of this activity, a weakening frontal boundary will maintain chances of showers and isolated thunderstorms along the Gulf Coast, while generally quiet weather conditions persist in the rest of the East.
In the West, a trough of low pressure kicks up rain showers across northern Washington on Saturday, while dry and warm to hot weather continues in California, the Central Great Basin and the Southwest.