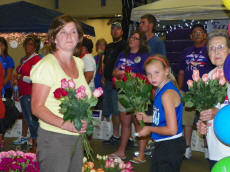 These lovely ladies will present each survivor with a rose.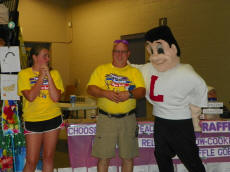 The Lincoln College mascot poses with Robinson.

Nate Stuckey's brothers will join in the walk after the survivor lap. Nate is one of the youngest survivors in the Lincoln Group and this year is celebrating the fact he is now 7 years old.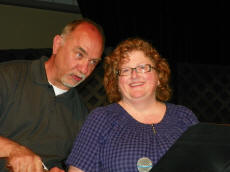 Xamis coaxes a smile form soloist Penny McIntosh. McIntosh sang a contemporary version of "This Little Light of Mine."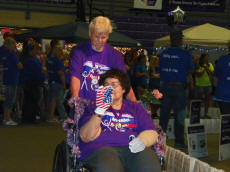 Ruth Ann Hieronymus waves to all as she makes the first lap of the event.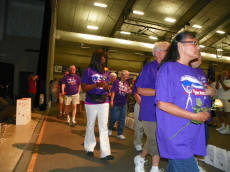 The first lap of the night is for survivors only.