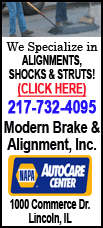 Today's highlight in history:
On June 19, 1862, Congress passed, and President Abraham Lincoln signed, a measure abolishing slavery in U.S. territories.
On this date:
In 1865, Union troops commanded by Maj. Gen. Gordon Granger arrived in Galveston, Texas, with news that the Civil War was over, and that all remaining slaves in Texas were free.
In 1910, the first-ever Father's Day was celebrated in Spokane, Wash. (The idea for the observance is credited to Sonora Louise Smart Dodd.)
In 1934, the Federal Communications Commission was created; it replaced the Federal Radio Commission.
In 1937, the city of Bilbao fell to the Nationalist Army during the Spanish Civil War.
In 1952, the celebrity-panel game show "I've Got A Secret" made its debut on CBS-TV with Garry Moore as host.
In 1953, Julius Rosenberg, 35, and his wife, Ethel, 37, convicted of conspiring to pass U.S. atomic secrets to the Soviet Union, were executed at Sing Sing Prison in Ossining, N.Y.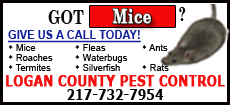 In 1961, the Supreme Court ruled that illegally obtained evidence was inadmissible in court and struck down a provision in Maryland's constitution requiring state officeholders to profess a belief in God.
In 1972, Hurricane Agnes, blamed for at least 122 deaths, made landfall over the Florida Panhandle.
In 1982, Vincent Chin, a Chinese-American auto engineer, was fatally beaten in Highland Park, Mich., by two auto workers who later received probation for manslaughter in state court, and won acquittals in federal court.
In 1986, University of Maryland basketball star Len Bias, the first draft pick of the Boston Celtics, suffered a fatal cocaine-induced seizure. Artificial heart recipient Murray P. Haydon died in Louisville, Ky., after 16 months on the manmade pump.
In 1987, the U.S. Supreme Court struck down a Louisiana law requiring any public school teaching the theory of evolution to teach creation science as well.
In 1999, author Stephen King was seriously injured when he was struck by a van driven by Bryan Smith in North Lovell, Maine. Britain's Prince Edward married commoner Sophie Rhys-Jones (rees johnz) in Windsor, England.
Ten years ago: A suicide bomber killed seven Israelis at a Jerusalem bus stop in the second deadly attack in the city in two days. The space shuttle Endeavour returned to Earth with one Russian and two American crewmen who'd spent 6 1/2 months aboard the international space station. Rod Langway, Bernie Federko, Clark Gillies and Roger Neilson were elected to the Hockey Hall of Fame.