Game 1
Heat starting pitcher K.J. Fry held Bloomington to three runs in the first four innings before giving way to Ryan Thomas, who gave up one run and struck out two Bulls in the next two innings. The Heat offense came alive and came from behind for four runs in the top of the seventh with singles by Jacob Huskins (2 for 2), Andrew Yount (1 for 3), Fry (3 for 4 with two triples and two RBIs), Steiner (3 for 4 with a double and three RBIs) and a double by A.J. Duff (2 for 4) to take a 7-4 lead. Ben Steiner came in for the save with one strikeout and no runs in the bottom of the seventh. Also hitting for the Heat was Isaac Lewis (1 for 2 with two RBIs).
Game 2
Lincoln also took the nightcap in a rain-shortened four-inning game. Preston Ebelherr took the win, giving up only two runs in four innings. The offense scored seven runs on eight hits, led by Steiner with a two-run home run and Duff with a double and triple. Other offense was provided by Thomas (1 for 2), Cooper Hitchens (1 for 1, one RBI), Karter Brown (1 for 2, one RBI), Lewis (1 for 2, one RBI) and Yount (1 for 2).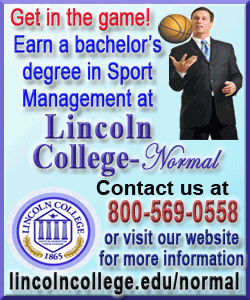 The Heat are coached by Curt Courtwright.
This weekend will be very busy out at the Lincoln Rec with the local Heat tournament including 8, 9, 10, 12U and 14U teams. Play starts Wednesday night for 14U teams, and all other age groups start on Friday night and finish up on Sunday afternoon. There is no admission fee, so come out and cheer on our local boys of summer.
[Text from file received]