Today's highlight in history:
On June 20, 1782, Congress approved the Great Seal of the United States, featuring the emblem of the bald eagle.
On this date:
In 1791, King Louis XVI of France and his family attempted to flee the country in the so-called "Flight to Varennes," but were caught.
In 1837, Queen Victoria acceded to the British throne following the death of her uncle, King William IV.
In 1863, West Virginia became the 35th state.
In 1893, a jury in New Bedford, Mass., found Lizzie Borden not guilty of the ax murders of her father and stepmother.
In 1921, U.S. Rep. Alice Mary Robertson, R-Okla., became the first woman to preside over a session of the House of Representatives.
In 1947, Benjamin "Bugsy" Siegel was shot dead at the Beverly Hills, Calif., mansion of his girlfriend, Virginia Hill, apparently at the order of mob associates.
In 1948, the variety series "Toast of the Town," hosted by Ed Sullivan, debuted on CBS television.
In 1963, the United States and Soviet Union signed an agreement to set up a "hotline" between the two superpowers.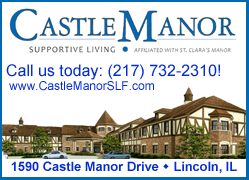 In 1967, boxer Muhammad Ali was convicted in Houston of violating Selective Service laws by refusing to be drafted. (Ali's conviction was ultimately overturned by the Supreme Court).
In 1972, three days after the arrest of the Watergate burglars, President Richard Nixon met at the White House with his chief of staff, H.R. Haldeman; the secretly made tape recording of this meeting ended up with the notorious 18 1/2-minute gap.
In 1979, ABC News correspondent Bill Stewart was shot to death in Managua, Nicaragua, by a member of President Anastasio Somoza's national guard.
In 1982, President Ronald Reagan proclaimed National Bald Eagle Day.
Ten years ago: The U.S. Supreme Court ruled 6-3 in Atkins v. Virginia that executing mentally disabled murderers was unconstitutionally cruel.