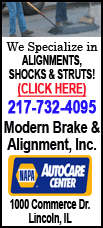 Ranging in award amount from $500 to $1,500, these grants are funded through support of the Abraham Lincoln Bicentennial Foundation, dedicated to perpetuating and expanding Lincoln's vision for America and completing Lincoln's unfinished work. The application deadline is Sept. 14.

The grants will support sites, attractions and events of educational value that focus on the heritage of the 42 central Illinois counties in the Lincoln Heritage Area. These counties are Adams, Brown, Calhoun, Cass, Champaign, Christian, Clark, Coles, Cumberland, DeWitt, Douglas, Edgar, Fayette, Fulton, Greene, Hancock, Henderson, Jersey, Knox, LaSalle, Logan, Macon, Macoupin, Madison, Mason, McDonough, McLean, Menard, Montgomery, Morgan, Moultrie, Peoria, Piatt, Pike, Sangamon, Schuyler, Scott, Shelby, Tazewell, Vermillion, Warren and Woodford.

Informational sessions about the grants are scheduled for two Wednesdays, July 11 and Aug. 15, from 10:30 a.m. to noon in the Foundation Hall of the Old State Capitol State Historic Site in downtown Springfield. The July 11 session will feature a general outline of the grant program, an explanation of the "History Comes Alive" living history program and discussions about community working groups. The Aug. 15 session will provide assistance with specific grant procedures. Those interested in seeking the grants are strongly encouraged to attend these sessions.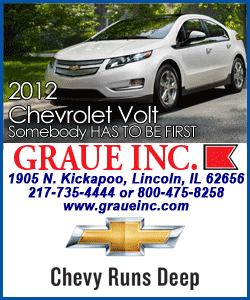 Grant applications must be postmarked on or before Sept. 14. For more information, contact Robert Crosby, Looking for Lincoln Heritage Coalition, 217-782-6817 or rcrosby@lflhc.org.
[Text from Looking for Lincoln Heritage Coalition file received from the Illinois Historic Preservation Agency]