Nominations will be accepted until July 20 at BeAwareWomensFair.com or by mailing nominations to Super Survivor, c/o Memorial Medical Center Foundation, 701 N. First St., Springfield, IL 62781.

Three nominees will be selected in a random drawing on July 23. Each will receive a makeover including a visit to BJ Grand Salon the day before and on the morning of the Be Aware Women's Fair, free admission to the women's fair, a new outfit to unveil on the day of the event, and other gifts.

Memorial's third annual Be Aware Women's Fair will run from 9 a.m. until 2 p.m. on Oct. 20 at the Orr Building on the Illinois State Fairgrounds.

Nominations must include the following information: nominator's name and phone number; nominee's name, age and phone number; and a brief explanation of how the nominee's cancer journey has been inspirational to those around them.

Nominees will be notified by phone on July 26.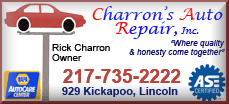 Admission to the Be Aware Women's Fair is $4. Dozens of booths featuring local exhibitors will cover a wide range of topics, including clothing, finance, fitness, health, beauty, fashion, home decoration, education and nutrition.
The event will again feature a wide range of health screenings, including blood pressure, cholesterol, body fat and bone density.
Entertainment will include Daughters of the Dance, an American tribal belly dance group, and a Zumba dance fitness demonstration.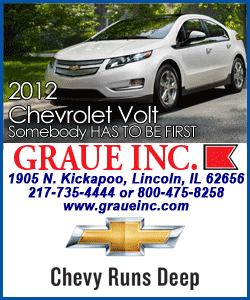 Proceeds from Memorial's Be Aware Women's Fair will go toward a mammography patient assistance fund. Free "mocktails" will be served at stations throughout the Orr Building, and women can choose to contribute to a tip jar; tips will go toward the patient assistance fund.
The American Cancer Society will host its annual Making Strides Against Breast Cancer walk that same day at the Illinois State Fairgrounds. All registered walkers will receive free admission to Memorial's Be Aware Women's Fair.
Registration begins at 7:30 a.m. at the Commodities Pavilion, just west of the Grandstand. The walk begins at 9 a.m. at the pavilion and goes through the Department of Natural Resources area.
For more information, visit BeAwareWomensFair.com or the event's Facebook page at Facebook.com/MemorialsBeAwareWomensFair.
[Text from file received from Memorial Medical Center]