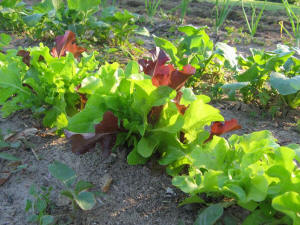 Food safety in the garden
Deborah Cavanaugh-Grant,
local food systems and small farms educator, University of Illinois Extension

Send a link to a friend
[June 21, 2012] When you think of food safety, what comes to mind? Practices for ensuring safe food, such as hand washing or soil and water testing, or thoughts of foodborne disease outbreaks (listeria in cantaloupe, norovirus outbreak closing a national chain restaurant in California)? As you may be aware, foodborne illness outbreaks have been traced to all types of fruits and vegetables. These outbreaks are caused by pathogenic (disease-causing) bacteria, viruses, molds and parasites.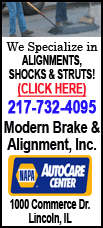 These foodborne outbreaks may seem far removed from your own garden, but according to a recently released publication from the Illinois Department of Public Health, "Food Safety Tips for Safe Produce," practicing good gardening and harvesting is important for home gardens too.

Recommendations include food safety tips in five areas: (1) preparing the garden for planting; (2) maintaining the garden; (3) harvesting garden produce; (4) storing garden produce; and (5) preparing and serving fresh garden produce.

In preparing your garden, make sure that you test your soil for contaminants. The University of Illinois Extension has a list of available soil testing labs at http://urbanext.illinois.edu/soiltest/.

This may seem like common sense, but make sure to locate your garden away from manure piles, septic systems and areas where wildlife, farm animals and pets roam.

Use compost safely. Extension has some excellent information and resources at the Composting Central website, http://web.extension.illinois.edu/
compostingcentral/.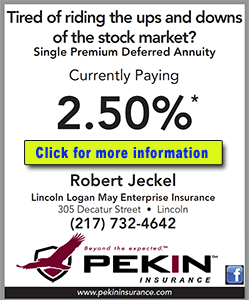 In maintaining your garden, an important consideration is the quality of your water. Water from municipal or public water systems is safe, but if you want to use well water, it is suggested that you check your water annually. Check with your local health department for assistance.
When harvesting your garden produce, it is really important that you wash your hands before and after harvest. If you use gloves, make sure to use those that have not been used to stir compost or pull weeds. It is also suggested that you use clean and sanitized food-grade containers when harvesting your vegetables and fruits.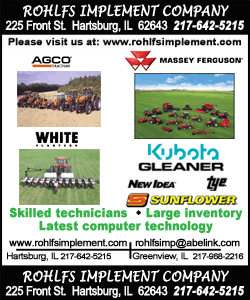 Considerations for cleaning and storage include making sure that you that if you wash your fruits and vegetables before storing, that you dry them thoroughly with a clean paper towel (never wash your berries until you are ready to eat them). If you choose to store without washing, shake, rub or brush off any garden dirt with a paper towel or soft brush while still outside. When washing produce fresh from outside, make sure that your rinse water is no more than 10 degrees colder than the produce. When washing refrigerated produce, use cold water.
Many of the items from your garden will be eaten raw, so it is important to prepare raw produce with food safety in mind. As with harvesting, it is important to wash your hands as well as your knives and cutting surfaces. Rinse your fruits and vegetables under cool, running and potable water. It is not recommended that you use soap, detergent or bleach, as these can affect flavor and may be dangerous if ingested.
This article is not meant to scare you or to suggest that you not eat fresh fruits and vegetables. Most of the fruits and vegetables consumed in the United States are wholesome and free of pathogens (microbes that cause foodborne illness). However, contamination of fruits and vegetables can occur any time from planting through food preparation. Most pathogens can be killed by cooking, but they are difficult to remove by washing from fruits and vegetables that are eaten raw. Therefore, prevention of microbial contamination is the most effective way to maximize the safety of fruits and vegetables.
The home garden is not free from pathogens. The best approach to maintaining the wholesome nature of your home gardenís harvest is to be aware of potential risks and establish common-sense practices that will minimize the chance of contamination.
[By DEBORAH CAVANAUGH-GRANT, University of Illinois Extension]