The Federal Reserve's latest plan to help the economy failed to impress Wall Street on Wednesday. Stocks finished slightly lower for the day, and not much better than they were before the Fed announcement.
The Fed said it would keep its "Operation Twist" program going through the end of the year rather than let it expire at the end of this month. It aims to keep long-term interest rates low by selling the Fed's short-term U.S. government debt and buying long-term debt.
Economists have pointed out that long-term interest rates are already near record lows, and that consumers and businesses who aren't borrowing today won't necessarily borrow tomorrow just because it's a little cheaper.
The Fed also sharply lowered its outlook for U.S. economic growth. Chairman Ben Bernanke said the economy would grow no more than 2.4 percent this year, down from an April forecast of no more than 2.9 percent.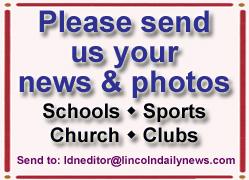 "What the markets really don't like was he ratcheted down growth sharply," said Doug Cote, chief market strategist at ING Investment Management.
The Dow Jones industrial average closed down 12.94 points, or a tenth of a percent, at 12,824.39. The Standard & Poor's 500 index fell 2.29 points, or 0.2 percent, to 1,355.69. The Nasdaq composite index rose 0.69 points, a fraction of a percent, to 2,930.45.
Indexes dipped right after the Fed's announcement came out at 12:30 p.m., then quickly went back to where they were. It was the latest knee-jerk response to news headlines in a stock market that has been buffeted in recent weeks by fears that Europe's 17-nation currency union could rupture.
"It's obvious we're still in a trader's market, and it's a market that is still responding to news events, including the Fed, almost hour by hour, if not minute by minute," said Quincy Krosby, a market strategist with Prudential Financial.
Stocks spent most of the morning lower. Some of the same weakness being addressed by the Fed has forced Procter & Gamble Co. to reign in recent price increases as people cut back on spending. P&G is the world's largest consumer products company, and sales of its Tide detergent and Duracell batteries, among other things, are a good window into the economy.
P&G predicted continued slow growth in developed markets and slower growth in China, and cut estimates for fourth-quarter revenue and income. The stock dropped $1.83, 2.9 percent, to $60.39, making it the biggest decliner in the Dow Jones industrial average.
Next week, new figures on personal income and consumer sentiment will be released. The reports could signal more retrenchment by the U.S. consumer.