NYSE
Procter & Gamble Co., down $1.82 at $60.39
The consumer products maker lowered its fourth-quarter earnings and revenue forecasts citing slower global economic growth.
Jabil Circuit Inc., up $1.33 at $20.75
Despite recent struggles, the electronic parts maker reported third-quarter results that matched Wall Street expectations.
Actuant Corp., down 94 cents at $26.51
The industrial products maker said that its third-quarter profit slipped 6 percent, because of weakness in Europe and China.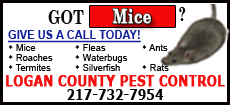 Nasdaq
Adobe Systems Inc., down 90 cents at $31.99
The software company that makes Photoshop said its fiscal second-quarter net income fell 2 percent due to higher costs.
Tesla Motors Inc., up $1.69 at $33.78
A Goldman Sachs analyst raised his price target for the electric vehicle maker as its new sedans are set to be delivered this week.