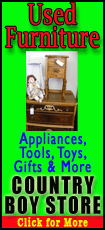 Norit, which is based in the Netherlands, specializes in activated carbon products, which are used in environmental protection, air and water purification, food and beverages, pharmaceuticals and catalysts. It has 10 manufacturing plants located throughout Europe and the Americas and 760 employees.
Boston-based Cabot is buying Norit from affiliates of Doughty Hanson & Co. Managers Ltd. and Euroland Investments BV.
"This acquisition supports the ongoing transformation of our portfolio to a higher margin, less cyclical, specialty chemicals focused company," Cabot President and CEO Patrick Prevost said in a statement.

Norit will continue to be led by CEO Ronald Thompson.
The acquisition is expected to add 20 cents to 25 cents per share to fiscal 2013 earnings and 30 cents to 40 cents per share in fiscal 2014. The estimates exclude one-time costs.