Interior Department Secretary Ken Salazar called the sale robust and said it demonstrated that the drilling industry was returning to levels seen before BP PLC's catastrophic oil spill forced the federal government to scale back production in the Gulf of Mexico and impose sweeping new safety measures and requirements.
"We're back. The rigs are back," Salazar said. "It's proof positive that the oil and gas industry is confident that they can meet the heightened safety requirements that we have instituted since the Deepwater Horizon."
It was the fourth-largest lease sale for the central part of the Gulf since 1983. Companies bid on 454 tracts in the central Gulf, a leasing area off the coasts of Louisiana, Mississippi and Alabama.
This was the second lease sale in the Gulf since the Deepwater Horizon. A previous sale happened in December 2011. It covered western areas of the Gulf and brought in $337.7 million in high bids.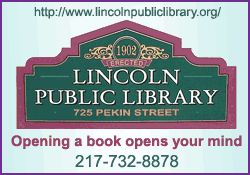 BP Exploration & Production Inc., Shell Offshore Inc., Statoil Gulf of Mexico LLC, and Chevron U.S.A. Inc. led the pack of companies submitting bids for the latest sale. BP had 43 high bids totaling $239.5 million. It was the second-highest number of winning bids after Apache Corp.'s 61 bids.
Shell had 24 winning bids totaling $406.6 million, the most paid by any company. Shell also was the company venturing the farthest offshore with bids in an area known as Lund, which lies nearly 200 miles offshore, or about as far as drillers are allowed to go in U.S. waters.