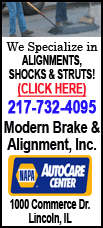 Crude supplies grew by 2.9 million barrels, or 0.7 percent, to 387.3 million barrels, which is 6.4 percent above year-ago levels, the Energy Department's Energy Information Administration said in its weekly report.
Analysts expected a drop of 600,000 barrels for the week ended June 15, according to Platts, the energy information arm of McGraw-Hill Cos.
Gasoline supplies grew by 900,000 barrels, or 0.5 percent, to 202.7 million barrels. That's 5.5 percent below year-ago levels. Analysts expected gasoline supplies to increase by 600,000 barrels.
Demand for gasoline over the four weeks ended June 15 was 5 percent lower than a year earlier, averaging 8.9 million barrels a day.
U.S. refineries ran at 91.9 percent of total capacity on average, down 0.1 percentage point from the prior week. Analysts expected capacity to increase to 92.2 percent.