It's the Dolby Atmos system at work, the latest innovation in movie theater audio that's aiming to make the big-screen 3-D experience sound as three-dimensional as it looks.
"Brave" is the first feature film mixed entirely for the new audio platform from Dolby Laboratories Inc. "It's a new way of thinking," said "Brave" sound designer Gary Rydstrom. "We had to make sure we captured the opportunities that the Dolby Atmos mix gave us, without getting gimmicky."
There were also concerns about not overwhelming the computer-generated film with the new technology. "The choices that we made in the mix were based on what made the movie more dramatic or funny," said Rydstrom.
Because of Dolby Atmos' unique ability to aurally immerse and envelop audiences, the film's audio engineers had to craft the soundscape inside a screening theater at Skywalker Sound in Northern California instead of in a typical sound mixing studio.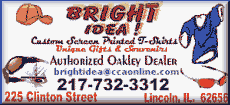 Scenes from films such as "The Incredibles," "Mission: Impossible -- Ghost Protocol" and "Rise of the Planet of the Apes" have previously been test-mixed in Dolby Atmos, but "Brave" is the first feature film to totally use the new platform from start to finish.
"The audience is way more sophisticated now," said David Gray, Dolby's content services vice president, following a demonstration of the system earlier this month at Dolby's Burbank, Calif., facility. "There's a whole generation who grew up with multichannel sound, so this is the first time a generation has really demanded this kind of evolution."
"Brave" in Dolby Atmos is being test-released beginning Friday in 14 domestic theaters that typically charge a premium for 3-D and other enhancements, including in Las Vegas, Los Angeles, Chicago, Toronto and at six AMC Entertainment ETX -- Enhanced Theatre Experience -- venues in San Francisco; Los Angeles; Burbank, Calif.; Lake Buena Vista, Fla.; Paramus, N.J.; and Kansas City, Mo.
"If there's new technology that we can put into place that enhances an experience, then we're all for it," said AMC operations vice president Neal Katcher. "We're very excited about this test."
Unlike Dolby's previous audio advancements that added digital sound and multiple channels, Dolby Atmos boasts the ability to render and individually direct sounds to certain speakers. For instance, an explosion from a witch's spell in "Brave" can be pinpointed to one spot within a theater instead of just broadcast along the front, back, left or right walls.
The biggest update with Dolby Atmos is two arrays of overhead speakers. Depending on the layout of a venue, the speakers can be installed on the ceiling or on trusses hanging over the audience, as is the case at Hollywood's historic El Capitan Theatre and the massive Dolby Theatre that hosted the "Brave" premiere.