Rollins also repeated as the top tenor saxophonist. His latest CD, "Road Shows, Vol. 2," consisting of live recordings from concerts in Japan and his September 2010 80th birthday concert in New York highlighted by a first-ever public performance with free jazz visionary and alto saxophonist Ornette Coleman, was chosen the year's best jazz recording.
"I was born with some talent for which I am grateful," Rollins said in a statement read from the stage at the Blue Note jazz club by emcee Josh Jackson, host of WBGO's jazz music magazine "The Checkout."
"I copied and learned from my predecessors and I'm grateful to them, and I gratefully accept this award," said Rollins, who could not attend the ceremony because he was moving to a new home in upstate New York.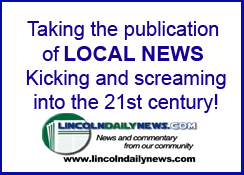 Saxophonist Joe Lovano's Us Five, featuring Grammy-winner Esperanza Spalding on bass and James Weidman on piano, was chosen the best small ensemble for the third consecutive year. The large ensemble honors went to the Mingus Big Band, dedicated to playing the compositions of the late bassist Charles Mingus.
Israeli-born Anat Cohen was a double winner as top clarinetist and multi-reeds player. Cohen said, "It's an immense pleasure and a never-ending journey to be making music with some of the most adventurous, creative, passionate people we call jazz musicians."
Two Indian-American musicians also took home awards in their instrumental categories -- pianist Vijay Iyer and alto saxophonist Rudresh Manhanthappa.