No injuries were reported after the Tuesday night blast, though 5,000 guests were evacuated for as long as seven hours.
The hotel resumed normal operations Wednesday at 7 a.m. Fire officials said the explosion was caused by a gas leak that ignited inside a mechanical room on the first floor in the convention center portion of the hotel and away from guest rooms.
"The entire room was moving," Davidson County Sheriff Daron Hall told WSMV-TV. He was attending a convention at the hotel when the explosion happened shortly after 8 p.m. Tuesday.
Colin V. Reed, chairman and CEO of Gaylord Entertainment, said Wednesday the hotel was focusing on "returning to business as usual and repairing the impacted areas of the property with minimal disruption to our guests."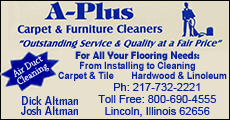 The damaged area was closed off to guests Wednesday.
There was major damage to an escalator, walls and ceiling. The blast was so strong it damaged ceiling tiles on the third floor. There apparently was no fire.