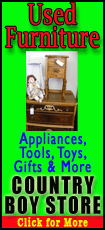 That's the message from the Federal Reserve, which has sharply reduced its forecast for U.S. growth. It sees unemployment barely budging in the rest of 2012.
The Fed also says the economy is under threat from Europe's debt crisis and from the prospect of sharp spending cuts and tax increases that will kick in at year's end unless Congress acts.
None of which is comforting for companies, job seekers or President Barack Obama, whose re-election hinges in part on whether the economy improves between now and November.
Until recently, many economists were hopeful that the economy would strengthen in the second half of the year. But optimism is fading as hiring and growth have slowed for a third straight spring.
To prod businesses and consumers to borrow and spend more, the Fed said at the end of a two-day policy meeting Wednesday that it would extend a program designed to drive down long-term interest rates. It also reiterated plans to keep short-term rates at record lows until at least late 2014. And it said it's ready to do more to jolt the economy if necessary.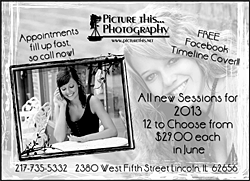 "If we're not seeing a sustained improvement in the labor market, that would require additional action," Bernanke said in his quarterly news conference.
Here's how a weak economy for the rest of the year could affect some categories of Americans:
--Job seekers
People looking for work aren't expected to enjoy much better opportunities in the rest of 2012. The Fed thinks the unemployment rate will fall no lower than 8 percent by year's end. It's now 8.2 percent.
American employers have become wary of hiring. They added just 69,000 jobs in May. Since averaging a healthy 252,000 a month from December through February, job growth has slowed to a lackluster 96,000 a month. And Fed officials and other economists don't think hiring will accelerate in coming months.
--Retirees and savers
The Fed's continued plan to keep short-term rates super-low through 2014 isn't happy news for people who depend on investment income. When the Fed keeps the rates it controls at record lows, rates throughout the economy generally stay low, too. That's why money market funds are paying rates barely above zero -- well below inflation.
Anyone willing to lend money to the U.S. government over the next 10 years stands to receive about 1.6 percent interest. That's just about what the consumer inflation rate has been for the past 12 months. In exchange for buying long-term U.S. Treasurys, these investors will manage merely to run in place.
--President Barack Obama
Obama's re-election bid is getting no help from the economy -- the core issue in the presidential campaign. The president's political team has been hoping the unemployment rate would drop by Election Day well below the roughly 8 percent level where the Fed thinks it will be at year's end. With job growth slumping, the president must make the tough case that it would improve in a second Obama term.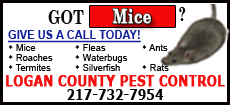 Still, unemployment might not be quite the threat to Obama that it appears. Unemployment rates in seven of the 10 battleground states that will likely determine the election are lower than the national average. That trend could blunt Republican candidate Mitt Romney's effort to capitalize on weak job growth to defeat Obama.
--Borrowers
The one group of Americans who are big winners in the Fed's low-interest-rate campaign are borrowers. They are, that is, if they meet tightened credit standards for consumer and business loans.
The average national rate nationally on a fixed-rate 30-year mortgage is just 3.71 percent. That's scarcely above the 3.67 percent average earlier this month -- the lowest since long-term U.S. mortgages were introduced in the 1950s.
Mortgage rates have been sinking because they tend to track the yield on the 10-year Treasury note. Anxiety about Europe's debt crisis has led many investors to buy U.S. Treasurys, which are considered ultra-safe despite their puny yields. When demand rises for Treasurys, their yields fall.