Nisio Gomes was the chief of a Brazilian tribe struggling to protect its land from ranchers. Masked men gunned him down in November; his body, quickly dragged into a pickup, has not been seen since.
Around the world, sticking up for the environment can be deadly, and it appears to be getting deadlier.
People who track killings of environmental activists say the numbers have risen dramatically in the last three years. Improved reporting may be one reason, they caution, but they also believe the rising death toll is a consequence of intensifying battles over dwindling supplies of natural resources, particularly in Latin America and Asia.
Killings have occurred in at least 34 countries, from Brazil to Egypt, and in both developing and developed nations, according to an Associated Press review of data and interviews.
A report released Tuesday by the London-based Global Witness said more than 700 people -- more than one a week -- died in the decade ending 2011 "defending their human rights or the rights of others related to the environment, specifically land and forests." They were killed, the environmental investigation group says, during protests or investigations into mining, logging, intensive agriculture, hydropower dams, urban development and wildlife poaching.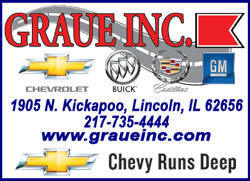 The death toll reached 96 in 2010 and 106 last year, said the report, which was released as world leaders gathered in Rio de Janeiro for a conference on sustainable development. The report's annual totals for the six prior years range from 37 in 2004 to 64 in 2008.
More than three-quarters of the killings Global Witness tallied were in three South American countries: Brazil, Colombia and Peru. Another 50 deaths occurred in the Philippines. All have bloody land-rights struggles between indigenous groups and powerful industries.
Global Witness' figures are much higher that those that Bill Kovarik, a communications professor at Virginia's Radford University, has been compiling since 1996. He focuses on slayings of environmental leaders and does not include deaths in protests that are counted in the Global Witness report. But Kovarik, too, has noticed a substantial jump: from eight in 2009 to 11 in 2010 and 28 last year.
"For many years intolerant regimes like Russia and China and military dictatorships tolerated environmental activists. That was the one thing you could do safely, until some crossed into the political area," Kovarik said. "Now, environmentalism has become a dangerous form of activism, and that is relatively new."
Both Kovarik and Global Witness believe even more killings have gone unreported, especially in relatively closed societies in countries such as Myanmar, Laos and China. Global Witness said there is an "alarming lack of systematic information on killing in many countries and no specialized monitoring at the international level."
The dead last year included Rev. Fausto Tentorio, an Italian Catholic priest who fought against mining companies to protect the ancestral lands of the Manobo tribe in the southern Philippines. Affectionately known as "Father Pops," he was buried in a coffin made from a favorite mahogany tree he had planted.
In Thailand, where at least 20 environmental activists have been killed over the past decade, seven hired gunmen were paid $10,000 to kill Thongnak Sawekchinda, a veteran campaigner against polluting, coal-fired factories in his province near Bangkok. Powerful figures believed to have ordered the slaying are yet to be apprehended.