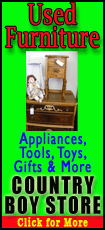 "We wished he would have done it two weeks ago," said Jim Duffett, executive director for the Campaign for Better Health Care, a group that lobbies for cheaper, more accessible health care.

"And we'd like him to do it tomorrow, do it the next day. If the Supreme Court rules on Thursday, then for him to do it Thursday or Friday. He needs to do it."

The high court is looking at whether parts or all of the Patient Protection and Affordable Care Act are unconstitutional. The court is set to announce its decision by month's end.

The major source of controversy is a portion of the law calling for all Americans to have health insurance. Opponents say forcing people to buy a product transcends the power of the federal government.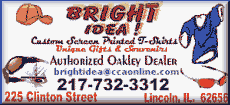 The law requires states to create health-care exchanges for people to use in comparing and buying insurance. The exchanges are to be in place by Nov. 12, or the states without would have to accept a federal model. Legislation in the General Assembly to create such an exchange stalled this spring as the Supreme Court debated the health-care law.
Illinois has already received $32.7 million from the federal government to establish the exchange, and it is unclear what would happen to that money if the national law is overturned.
Quinn earlier this year made it known he was thinking about using his executive powers to create an insurance exchange, but nothing came of it.
But it wouldn't be without precedent.
Governors in New York and Rhode Island have gone around their respective legislatures to create health-care exchanges.
Brooke Anderson, Quinn's spokeswoman, wouldn't say whether Quinn would create such an exchange, even if the health-care law is struck down, in part or in whole.
Quinn said he was confident the national law would stand.
"That's what I go to bed at night praying for," he said during a news conference Monday.
The Campaign for Better Health Care and a coalition of small businesses are lobbying for a health-care exchange funded by the insurance companies. Their plan would also allow people to negotiate rates with insurance companies.
"Small businesses are diverse throughout Illinois, and yet we all have the same problem when it comes to buying health insurance," said David Whitaker, chair of the Health Committee for the Illinois Black Chamber of Commerce. "It is very difficult, and we spend more for it than larger businesses. The Illinois General Assembly failed this past session to enact legislation to establish an Illinois marketplace, or insurance exchange. It is time for action and leadership."
A lobbying group representing small business, the National Federation of Independent Businesses, or NIFB, is a major player behind the lawsuit before the Supreme Court. NFIB represents about 11,000 small businesses in Illinois and 350,000 nationwide, according to Kim Clarke Maisch, the group's Illinois director.
Clarke Maisch said her members are overwhelmingly opposed to the national health-care legislation.
"I think we're a little bit more representative of what small employers want and need," Clark Maisch said.
[Illinois Statehouse News; By ANDREW THOMASON]