Ellison hasn't said what he plans to do with the vast majority of the island's 141 square miles, but the sellers say he plans substantial investments that will create jobs and stimulate tourism to the island once owned in the 1920s by the founder of Dole Foods Co.
Attempts to reach Ellison through Oracle after business hours Wednesday were not successful. Ellison's involvement in the deal was publicly announced by Hawaii Gov. Neil Abercrombie.
With nearly 50 miles of coastline, two resorts and zero traffic lights, Lanai boasts plenty of unspoiled charm. Tourism officials tout the luxury at its Four Seasons hotels and rugged rural areas that can only be reached by vehicles with 4-wheel drive.
If all goes as planned, most of the island that is home to 3,200 residents and near Maui will be owned by Ellison -- the world's sixth-richest billionaire, according to Forbes.
The outspoken Silicon Valley software magnate is known to race sailboats and make occasional unusual purchases. He once, for example, bought a tennis tournament to keep it in the United States.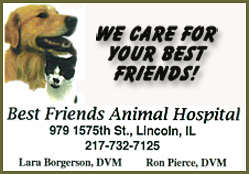 The land's current owner, Castle & Cooke Inc., filed a transfer application Wednesday with the state's public utilities commission, which regulates utilities on the island that serve its two resorts.
The sale price for the property was not immediately clear. Lawyers for the seller redacted a copy of the sale agreement signed May 2, saying it includes confidential information that would competitively hurt Ellison and the seller if disclosed. The Maui News previously reported the asking price was between $500 million and $600 million.
Self-made billionaire David Murdock, who owns Castle & Cooke, said he would keep his home on Lanai and the right to build a wind farm, a controversial project that would place windmills on as many as 20 square miles of the island and deliver power to Oahu through an undersea cable.
Murdock said in a statement that selling Lanai was not an impulsive decision, but he has been looking for a buyer who would have the right enthusiasm, commitment and respect for the island's residents.
"I have learned in life that change is inevitable and can be quite positive when guided in the right direction," Murdock said.
Ellison co-founded the Redwood City, Calif.-based business software company in 1977. Forbes ranks him as the third-richest American, with a net worth of $36 billion as of March.
Abercrombie said Ellison has had a longstanding interest in the island.
"We look forward to welcoming Mr. Ellison in the near future," Abercrombie said. "His passion for nature, particularly the ocean is well known specifically in the realm of America's Cup sailing," he said.

Maui County Mayor Alan Arakawa wished Murdock well and said he looks forward to meeting Ellison.
The deal involves 88,000 acres of land, plus two resorts, two golf courses, a stable and various residential and commercial buildings, lawyers for Murdock told the utilities commission in its application.
Ellison plans to pay cash, and the deal should result in new jobs, economic stimulus and a reinvigorated local tourism industry, the application said.
"The buyer anticipates making substantial investments in Lanai and is looking forward to partnering with the people of Lanai to chart the island's future," Castle & Cooke lawyers said in the application.
Lanai is Hawaii's smallest publicly accessible inhabited island, with some 3,200 residents. It is known as the "pineapple island" even though Murdock closed its pineapple operations to make way for luxury resort and home development. The majority of the island was once owned by James Dole of Dole Food Company Inc., who bought it in 1922.