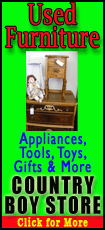 Prosecutors have sought a life sentence for militant Umar Patek, 45, a leading member of the al-Qaida-linked network Jemaah Islamiyah, and a verdict was expected later Thursday.
He is accused of illegal weapons possession, concealing terrorist acts, immigration violations and premeditated murder in the bombings that killed 202 people on the resort island. Most of the victims were foreign tourists, including 88 Australians and seven Americans.
More than 240 police, including a team of snipers, were deployed in and around the court building Thursday for the last session of Patek's trial, which began in February. Several sharp shooters were seen atop nearby buildings.
Judges took turns reading lengthy documents summing up the trial ahead of their expected verdict and sentencing. Except for a few relatives, the courtroom was packed mostly by reporters, photographers and cameramen instead of the defendant's supporters. His Filipino wife, Ruqayyah binti Husein Luceno, 28, was sentenced in January to 27 months in jail for immigration violations.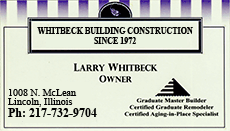 Patek, who was arrested last year in Pakistan in the same northwestern town where Osama bin Laden was killed several months later, was the last main suspect to be tried in the attacks. He has argued that he did not play a major part in building the car bomb, which was the biggest explosive used in the attacks. Instead, he said bomb-making masterminds Azahari bin Husin and Dulmatin were in charge of that job. Both have since died in police raids.
Patek, whose real name is Hisyam bin Alizein, has apologized to the victims' families, Christians and to the government, saying he was not in favor of going through with the attack against partying tourists, but that he could not speak out against other senior members of the group. The mission was supposedly meant to avenge Western policies in the Palestinian territories, but Patek has argued that he never saw the connection.
Patek could face a maximum penalty of death by firing squad for various terror-related and criminal charges. Patek has said the life term prosecutors are seeking is too heavy a penalty and asked for a lighter sentence.