A notice from Beijing's Chaoyang District police headquarters that Ai received Thursday said his domestic travel restrictions will expire Friday, exactly a year after his release following nearly three months of detention. Ai, 55, had been the highest-profile target in a crackdown in spring 2011 to stop Chinese from imitating democratic uprisings in the Arab World. Despite the treatment, he remains an outspoken government critic.
Ai said police told him Thursday he cannot travel outside China because he remains under investigation on charges of pornography and illegal exchange of foreign currency, which Ai said are far-fetched.
Ai, known for his mocking, satirical art, was detained April 3, 2011, at Beijing's airport. Following his release on June 22 of that year, he was stripped of his passport and required to be constantly available for questioning.
Ai told The Associated Press on Thursday that the police would return his passport only on the condition that he not travel abroad.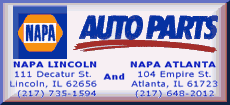 "I feel this is still an illegal practice," said Ai, who has plans to travel to Washington D.C. later this year for an art exhibit, as well as several other foreign cities.
"If I am not allowed to leave the country, I will have to cancel the trips, but I will make some efforts," Ai said.
In the past year, Ai said he was required to report to the police weekly, stay away from the Internet and receive no foreigners, though he had ignored some of the restrictions.
Beijing police had asked him not to leave the capital over the past year but did not make the same request Thursday, Ai said.
He also said police -- instead of a blanket ban -- asked him Thursday not to accept interviews from foreign media "as much as possible." He swiftly defied that order, just as he did with earlier restrictions on giving interviews or posting comments online.
The easing of his restrictions is no reason for celebration, Ai said. "The string is always there, and I have no sense of security," Ai said. "There's no law to protect me, for there is no check on power in China."
Tang Jitian, a rights lawyer who was disbarred last year after he represented a member of the outlawed Falun Gong spiritual movement, said the lifting of the restrictions -- if not followed by harsher punishments -- likely means the police do not have sufficient evidence or legal ground to bring charges against Ai.