The boat capsized about 200 kilometers (120 miles) north of the Australian territory of Christmas Island -- and about the same distance south of Indonesia -- with "up to 200 people" on board, the Australian Customs Service said in a statement.
It was not immediately clear where the passengers were from.
"There's about 40 on the hull and the rest are in the water," Western Australia state Police Commissioner Karl O'Callaghan said. "Some of the very early reports suggest that up to 75 people may have drowned, but I do stress that they're unconfirmed at this stage."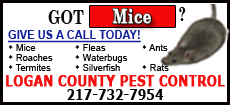 Gagah Prakoso, a spokesman for Indonesia's Search and Rescue Agency, said two Indonesian warships have been dispatched to scene.
Prakoso said the boat was reportedly carrying 206 people, but added that he could not yet say their country of origin or from where they departed.
"We have sent two warships, but given the high waves and weather, I am not sure they could reach the are today," he said.
Australian aircraft and navy ships were helping with the rescue, the Customs statement said. They include a defense aircraft equipped with life rafts, a Customs surveillance aircraft and two navy patrol boats.