The presumptive Republican presidential nominee on Thursday is addressing the National Association of Latino Elected and Appointed Officials in Lake Buena Vista, Fla. President Barack Obama will speak to the same group Friday.
Romney has struggled in recent days to clarify his immigration policy as he pivots from the harsh rhetoric that defined the monthslong GOP primary to a general election audience in which Latinos will play a critical role. The stakes are high not only for states with larger Hispanic populations such as Florida, Nevada and Colorado, but for a growing number of other battlegrounds -- Ohio, North Carolina and Virginia, among them -- where even a modest shift among Latino voters could be significant.
At least 1 in 6 Americans is of Hispanic descent, according to the Census Bureau.
"We're talking about a significant share of the American electorate that could well decide this election," said Arturo Vargas, executive director of the Latino association. "It's only now that both candidates are turning their attention to the Latino vote."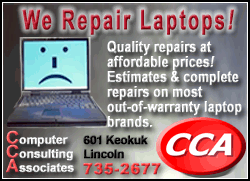 Romney's speech comes as the Supreme Court prepares to render judgment on a get-tough Arizona law and after Obama announced plans to ease deportation rules for some children of illegal immigrants.
Obama is riding a wave of Latino enthusiasm over his decision to allow hundreds of thousands of illegal immigrants to stay in the country and work. Under the administration plan, illegal immigrants can avoid deportation if they can prove they were brought to the United States before they turned 16 and are younger than 30, have been in the country for at least five continuous years, have no criminal history, and graduated from a U.S. high school or earned a GED or served in the military.
The new policy could help anywhere from 800,000 young immigrants, the administration's estimate, to 1.4 million, the Pew Hispanic Center's estimate.
Romney has refused to say whether he would reverse the policy if elected, but he has seized on the temporary status of Obama's plan as his prime criticism. The Republican has also highlighted what he calls the president's "broken promises" to deliver comprehensive immigration reform during his first term.
"These people deserve to understand what their status will be long term, not just 4 1/2 months," Romney said on Fox News Radio this week. "And that's why I think it's important for me and for Congress to come together to put together a plan that secures the border, that insists that we have an employment verification system and that deals with the children of those who have come here illegally on a long-term basis, not a stopgap measure."