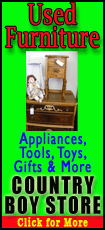 Republican challenger Mitt Romney has been talking up the plan and criticizing President Barack Obama for ignoring it.
Romney told CBS' "Face the Nation" that he agrees with the concept of lowering tax rates and broadening the tax base advocated by the co-chairmen of Obama's deficit commission, Republican Alan Simpson and Democrat Erskine Bowles.
Romney earlier said he thought "very highly" of their recommendations, suggesting some similarity with a House GOP plan authored by Budget Committee Chairman Paul Ryan, R-Wis.
Romney campaigned with Ryan this week in Wisconsin and with House Speaker John Boehner in Ohio, both of whom opposed the Simpson-Bowles plan.

The Obama campaign responded with a memo noting that, while Obama didn't endorse the Simpson-Bowles findings "in their entirety," his 2013 budget and later economic proposals build on the commission's recommendations.
"Despite his praise for the Simpson-Bowles approach, Romney's plans are fundamentally incompatible with it," wrote James Kvaal, Obama campaign policy director. "Simpson-Bowles would reduce the deficits. The Romney plan would explode them."
There's a reason the Simpson-Bowles plan has been gathering dust on the shelf since December 2010.