Westbrook (6-6) allowed five hits, struck out five and walked one. It was his 14th career complete game, but his first since May 16, 2010, when he was pitching for Cleveland at Baltimore.
The Cardinals took the lead in the sixth when Yadier Molina hit into a bases-loaded double play, breaking a 1-all tie. The Cardinals added an eighth-inning run on an error by Detroit shortstop Jhonny Peralta.
Rick Porcello (4-5) allowed two runs and 10 hits in seven innings.
Carlos Beltran had two hits and two walks for St. Louis.
The Cardinals loaded the bases in the sixth on a double by Matt Holliday, a walk by Beltran and a single by Allen Craig. Detroit played its infield back for a double play up the middle, and that's exactly what the Tigers got when Molina hit a groundball to short.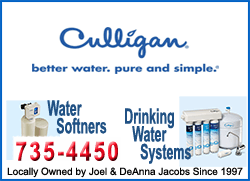 Detroit managed only one more baserunner the rest of the game.
Westbrook hadn't thrown more than seven innings in a game this year.
Tigers catcher Gerald Laird left the game in the fifth with left hamstring cramping after tagging up and advancing from first to second on a deep flyout.
Austin Jackson had two hits for the Tigers and gave them a 1-0 lead with an RBI double in the third. That came after Laird hit a bloop single and went to second on an error by second baseman Daniel Descalso.