Simpson took a red-eye flight home to North Carolina from California on Sunday night and was in Connecticut on Wednesday preparing for the Travelers Championship.
It's a tournament he says he feels loyal to after receiving a sponsor exemption in 2008.
"I love coming to this town, and I think it's actually going to be good for me to get back in the ropes and play this week," Simpson told the larger-than-normal media contingent at TPC River Highlands.
"It's a great week for me to kind of unwind from the U. S. Open, but be able to kind of put my focus elsewhere and kind of get away from just reflecting and thinking about it and trying to put my focus on trying to win this golf tournament."
Simpson said his hands have just begun to stop shaking after winning his first major championship.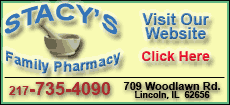 Since then, he's received calls, emails and text messages from the likes of Arnold Palmer, Tom Watson, Greg Norman and Hale Irwin, all giving him advice on how to handle his new-found role as a major champion.
"I even talked with Zach Johnson yesterday for a few minutes just about what advice he could give me after what he went through winning the Masters," Simpson said. "And I'm a guy, I like to learn. And I have no clue really what I'm doing or what to expect, so I'm going to reach out, hopefully, and get some advice from the guys who have won a major and just see what to do and what not to do after."
Simpson will have a chance to do a little of that Thursday. His first-round playing partners will be Masters winner Bubba Watson and reigning PGA champion Keegan Bradley.
"We're good friends, and we were partners in the Presidents Cup," Watson said. "He texted me and asked what was going to be different, and I just told him, I said, `You're going to have more fans. You're going to have more people wanting you to sign, and your agent's going to have more things for you to do. You're just going to have to be able to say no.'"