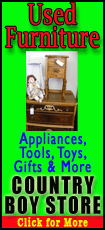 In the Midwest, scattered rain showers and afternoon thunderstorms will spread farther east and south as the northern edge of the cold front in the upper Midwest pushes through the Great Lakes and the Ohio Valley and the southern half extends back through the southern Plains. As the cold front heads eastward, much cooler air will filter in behind the cold front. This will bring an end to the hot weather over the central Plains and upper Midwest.
In the East, the heat wave in the Northeast and upper Mid-Atlantic will intensify on Thursday as a large ridge of high pressure remains in the Eastern Seaboard. Heat advisories and warnings of excessive heat will remain in effect for these regions through the day as temperatures range between 95 and 100 degrees and heat index values exceed the century mark in quite a few cities, including New York, Philadelphia and Washington D.C. Residents in these regions are encouraged to avoid prolonged periods in the sun or poorly ventilated areas, drink plenty of fluids, and find cool and shaded areas to avoid heat-related illnesses.
In the South, scattered showers with periods of heavy rain and chances of localized flooding will continue in southern Florida and the central Bahamas during the next couple of days as the trough of low pressure affecting the region advances northwestward into the Gulf of Mexico. This system has a low chance, 20 percent, of becoming a tropical cyclone by Friday afternoon. Additional showers and thunderstorms will continue in southeastern Texas due to moist flow streaming in from the Gulf of Mexico.
Temperatures in the Lower 48 states Wednesday ranged from a morning low of 24 degrees at Stanley, Idaho, to a high of 102 degrees at Bullhead City, Ariz.